Staff accountants contribute to the financial department of a company through a variety of administrative tasks. Some of those tasks include processing payments, making deposits, generating invoices, data entry, account reconciliation and preparation of financial statements. Staff accountants are required to have at least a bachelor's degree. To be successful in this role, you must be able to solve problems, think critically, address inconsistencies in the data, interpret the information, communicate it effectively, use various software systems and be detail-oriented.
A good resume is well-written and concise. It should be neat and easy to read, listing previous experience in a logical order.
Our resume samples will provide you with multiple examples of what you can include when writing your resume.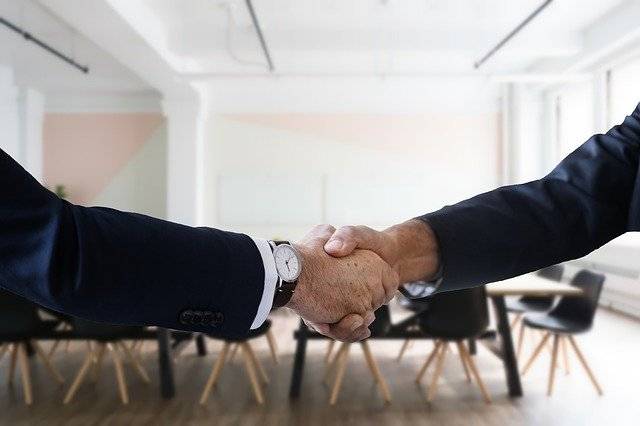 The Best Staff Accountant Resume Samples
These are some examples of accomplishments we have handpicked from real Staff Accountant resumes for your reference.
Staff Accountant
Reconciling monthly cash deposits, cash disbursements, preparing and uploading financial reports to Yardi.
Researching, correcting, and posting adjustments to general ledgers to clear pending reconciling items as needed.
Reviewing receivable and payable activities to ensure accuracy and proper coding for all invoices.
Training junior staff accountant on how to monitor daily cash balance, creating journal entries for both intercompany and corporate level, reclass capital expenditures, and tie all balances on the financial reports.
Staff Accountant
Completed filing invoice/packing slip/purchase order, reconciling shipment and inventory.
Contacted with Taiwan/China departments dealing with international orders, wired global payments to China, Hongkong and Mexico.
Used Vlookup, Index and Pivot Tables to make reports for seasonal financial analysis, summarizing and forecasting future business circumstances.
Reconciled Financial Report such as Profit & Loss and Balance Sheet on monthly basis. Filed Sales & Use Taxes on monthly/quarterly/annually basis.
Staff Accountant
Performing bookkeeper duties, such as Account Payable, Account Receivable and payroll.
Prepare financial statements, Performing all necessary account, bank and other reconciliations.
Preparing tax returns, both individual and corporation.
Reviewing financial statements and making necessary adjustment.
Staff Accountant
Assure internal controls through bank reconciliations and bookkeeping/journal entries using QuickBooks.
Process semi-monthly payroll checks and related payroll taxes using QuickBooks.
Analyze and verify sales and deposits reports for clients and their third parties using Excel.
Staff Accountant
Responsible for all the invoicing across the five business areas of our firm, expense analysis, coordination with producers to prepare budgets for projects, analyzed projects/jobs to determine profitability.
Monitored and reviewed company cash flow on a daily basis to determine cash disbursements to vendors.
Coordinated with all our major vendors on a weekly basis to inform on payment timetables.
Analyzed monthly credit card transactions for each employee to identify high cost areas and ways to reduce expenses as a company.
Staff Accountant
Provides Daily Sales Report for Facilities Management (FM), Global Services e-premier and Southern California region locations for Top Management Sales Analysis purposes.
Coding of high volume Accounts Payable invoices with concentration on FM and Global Services e-premier accounts and American Express Charges.
Daily monitoring and reconciliation of American Express Charges matching with Purchase orders and research of any discrepancies.
Staff Accountant
Process and posts payments received from the tenants by recording cash, checks, and credit card transactions.
Run Open credit statements for each property and apply all prepaid payments to current charges.
Run monthly preliminary and final tie-outs before and after months closing and analyze variances.
Staff Accountant
Manages the bank's daily cash position which includes monitoring all correspondent bank accounts.
Handles the bank's Certificate of Deposit Portfolio which involves new purchases, maturities, interest accrual, interest reconciliation and monthly reporting.
Responsible for the daily processing of repurchase sweep agreements, collateral monitoring and maintenance, and preparation of confirmations and statements.
Staff Accountant
Work with senior accountant to prepare monthly expense adjusting entries and accruals.
Perform variance analysis on expense accounts and report any material discrepancies.
Work closely with regional managers to ensure approvals of invoices over threshold are timely submitted.
Ensure invoices are received and paid timely in order to reflect the expense in the time period incurred.
Staff Accountant
Calculate monthly and quarterly tax liability to make the necessary payment or prepayment on the clients' behalf.
Review work prepared by staff and team members, verifying reports, ledgers, and entries with source documents.
Prepare work papers for balance sheet, income, and expense accounts for clients' financial statements.
Staff Accountant
Maintain general ledger to include the preparation of journal entries, accounts analysis, inter-company reconciliations, and set up new GL accounts.
Prepare monthly bank reconciliations of parent and subsidiary companies accurately and timely to research and resolve any discrepancies.
Monitor and manage cashflow with online banking tools, post daily outgoing/incoming wires, and ACHs.
Responsible for reconcile the accounts receivable ledger to ensure that all payments are accounted and properly posted.
Staff Accountant
Act as primary contact for vendors with any questions regarding payments and invoices.
Create desktop procedures and policies for both accounts receivables and payables department.
Maintain strong relations with all executives, managers, and supervisors to maintain work flow.
Match contracts with invoices to ensure accurate billing from customers.
Wrap Up
You need to make sure your resume stands out amongst the other candidates. It is the first impression that employers have of your work experience and skills. Use the samples above to put together a resume that best suits your needs and helps you get the job you want.