An operations manager oversees the daily operation of a business, making sure it meets all standards and expectations. They must coordinate with managers, supervisors, top executives, team leaders, engineers, administrative staff members, production workers, marketers, and other staff members to ensure that their department runs smoothly. To become an operations manager you need at least a bachelor's degree in business management or a related field. Some employers require an MBA for this role. Operations managers need excellent communication skills because they will be communicating with many people regularly.
A good resume is well-written and concise. It should be neat and easy to read, listing previous experience in a logical order.
Our resume samples will provide you with multiple examples of what you can include when writing your resume.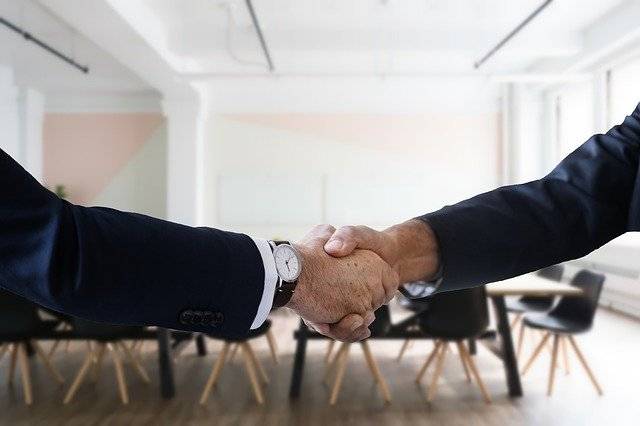 The Best Operations Manager Resume Samples
These are some examples of accomplishments we have handpicked from real Operations Manager resumes for your reference.
Operations Manager
During my tenure, employed, developed and groomed seven employees who were promoted into management roles.
Charged with mitigating risk to clients by developing and managing department employees including interviewing, hiring and coaching Document Review Specialists for optimum results.
Partnered with Federal Agencies regarding operational risk in processing legal documents submitted for account holds on customer deposit accounts: City, State and Federal Government Agencies including Internal Revenue Service.
Operations Manager for Quality Control and Assurance concerning legal transactions including partnering with other lines of business.
Operations Manager
Responsible for the efficient and profitable operations of the business, including all department-related activities and working with vendors and 3rd Parties when needed.
Accountable for profits and losses, hiring and termination of workers, training and development, inventory, sales promotion execution and merchandising.
Manage all issues, customer complaints, community relations, compliance, policies and other administrative duties.
Ensure cleanliness, safety, production and inventory is well-stocked, rotated, inventory.
Operations Manager
Manage a staff of over 280 employees in addition to 8 project managers.
Develop proposals and make recommendations on improving operations and procedures to maximize production and profitability.
Participate and collaborate in the formulation of current and long range plans to achieve company growth.
Evaluate staffing levels and participate in the selection and hiring of personnel.
Act as a communications liaison between regional management and area Teams to create a positive work environment.
Operations Manager
As operations manager for a small company the daily tasks were always changing.
I handled many different projects that involved critical thinking and adaptability.
Worked my way from the counter operations to operation manager, and head of counter operations for all four locations.
Operations Manager
Headed the strategic planning, financial performance, financial analysis, and operations of a Top Producing Real Estate Team with $20MM in Sales.
Prepared and produced all Financial Statements, Budgets, Financial Analysis, and Client Real Estate Analytics to support Buyer, Seller, Commercial and Investor relations.
Contributed to doubling the sales growth ($5MM, $10MM, and $20 MM) by standardizing processes and procedures to support client contact programs, client touch programs, and referral programs.
Operations Manager
Manage inbound/outbound activities, including: receiving, packing and shipping.
Plans, organizes, staffs, directs and controls specific day-to-day operations within the hub.
Direct warehouse personnel to achieve prescribed objectives and shipping of customer orders while maintaining the highest possible warehouse on time shipment and low shipment defects.
Operations Manager
Reporting weekly analysis of entitlements and warranty reclamation to core team and senior leadership.
Oversee and manage the development of Budgeting, financial Forecasting, and Operating Plan with a budget of 10+ million.
Provide weekly data to key vendors regarding Intel Security products.
Training, counseling, hiring of new and promoted team members in current division as well as others.
Operations Manager
Developed a fleet of trucks to service customers that preferred contact with repeat owner operators to manage freight, and customer service.
Maintained DOT compliance, log audits, fuel tax reporting.
Improved operating ratios, driver retention greatly improved, due to utilization of drivers over their assigned accounts.
Operations Manager
Works with overseas offices, agents, carriers and staff to ensure proper handling of cargo and timely delivery of cargo.
Helps coordinate import transportation for multiple large accounts including routing approval, tracking and trucking dispatch.
Manages operations staff including training, problem solving, and new account implementation to ensure customer service standards and KPI's are met.
Audits files and researches billing discrepancies to ensure compliance, customer satisfaction and maximize profit retention.
Operations Manager
Spearheaded overhead decrease by 30% in one year while achieving 53% increased production.
Conceptualized and initiated Lean processes in all aspects of daily operations to boost efficiency.
Wide-scope project management and concept-to-completion product design and production.
Operations Manager
Manage quality assurance programs, supervising, hiring, and training other employees, monitoring existing processes and analyzing their effectiveness; and creating strategies to improve productivity and efficiency.
Provide client requested engineering and inspection services for shutdown/turnaround, maintenance, capital and new construction projects as well as provide surveillance inspection, pipeline inspection, maintenance inspection.
Ensure client engineering, construction/fabrication and or inspection needs are met and or exceeded.
Operations Manager
Daily Inspection of departments, consulting with associates to identify opportunities and develop and prioritize action plans with timely follow up.
Ensure consistent delivery of acceptable metric scores such as credit acquisition, loyalty program, core processes being in place and Backroom receiving efficiency.
Provide first person coaching and leadership on the execution of action plans based on the weekly playbook process, daily department walks, member feedback surveys, and customer/associate interactions.
Wrap Up
You need to make sure your resume stands out amongst the other candidates. It is the first impression that employers have of your work experience and skills. Use the samples above to put together a resume that best suits your needs and helps you get the job you want.