Business Development Managers supervise a company's growth. Their duties include conducting meetings, recommending products, creating proposals, providing advice on business operations, staying informed of industry developments, and monitoring the company's competitors. To become a Business Development Manager, you must obtain a Bachelor's degree in business administration or a related field. Business Development Managers must demonstrate computer savvy, organizational skills, communication skills, negotiation skills, professionalism, attention to detail, and interpersonal skills.
A good resume is well-written and concise. It should be neat and easy to read, listing previous experience in a logical order.
Our resume samples will provide you with multiple examples of what you can include when writing your resume.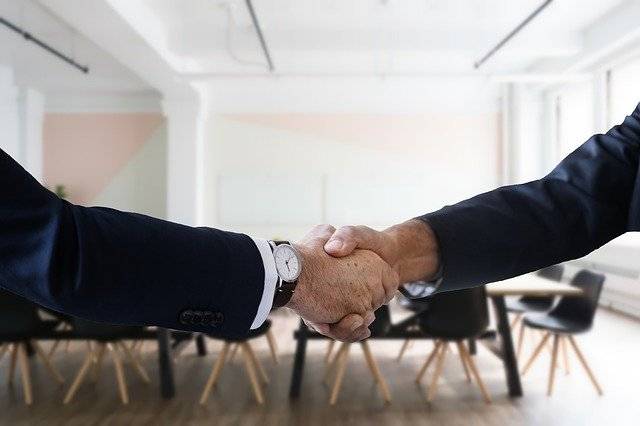 The Best Business Development Manager Resume Samples
These are some examples of accomplishments we have handpicked from real Business Development Manager resumes for your reference.
Business Development Manager
Oversaw new product development where I worked directly with R&D, engineering, and upper management to transition ideas into viable and profitable solutions.
Routinely attended nationwide trade shows to enhance sales and product development.
Reported directly to Sales Manager and VP of Sales on a daily/weekly basis through meetings, conference calls.
Business Development Manager
Global commercial leader for a leading flow metering equipment manufacturer of the Oil and Gas industry.
Actively involved in the creation and implementation of strategic growth plans for the organization a domestic and international level.
Successfully selected and polished existing sales channels in domestic and international markets.
Redefining former development strategy resulting in local demand growth, increase in sales and brand recognition, while penetrating new markets in undeveloped territories and foreign countries.
Business Development Manager
Sole business development team member focused on driving new business pipeline growth & planning for sales team expansion.
Prospecting primarily via phone, email, direct mail, and social – as well as generating demand for virtual event series.
Understanding nonprofit fiscal process challenges and transitioning legacy applications to the cloud.
Business Development Manager
Identified and properly qualify business opportunities. Develop account/ territory selling strategies.
Prepared formal proposals and present to decision makers within customer organizations.
Managed all steps of the selling process; coordinated complex decision-making in order to overcome objections to closure.
Supported the implementation process by maintaining customer contact, answering service billing questions, and effecting a smooth and successful transition to account management post-implementation.
Business Development Manager
Focus is on pure business development and increasing market share for the company.
Prospecting and calling on Fortune 500 companies to address their IT and administrative needs.
Meeting with decision makers to negotiate contracts and statements of work needs.
Working with the delivery team to ensure the most qualified candidates are presented.
Business Development Manager
Conduct Sales and loan Marketing activities with Investors, Realtors, Private Money Lenders and Hard Money Lenders, Mortgage Brokers.
Qualified new leads by converting site traffic through calls to action and lead generation content.
Increased revenue and profitability by optimizing marketing automation and lead management through social media channels.
Developed marketing strategies for new business directly to Realtors, Investors and Builders, Mortgage Brokers.
Business Development Manager
Responsible for developing and obtaining new accounts and organic growth.
Develop Corporate exposure and relationships with key decision makers.
Work with Business Director and Area Managers to improve communications with all stakeholders.
Business Development Manager
Promoted to beauty advisor after four months with the company.
Receiving a recognition certificate from the Regional VP of the company for satisfied customers reporting to corporate.
Increase in sales throughout the department. Building rapport with multiple customers, who become loyal, returning customers.
Business Development Manager
Contacted new and existing customers to discuss how specific products could meet their needs.
Specialize in architectural interior and exterior graphics and signs.
Added value to marketing material by introducing creative advertising concepts.
Cultivated relationships with key players in various industries to create ongoing and mutually beneficial referral systems.
Business Development Manager
Track and analyze all open projects to determine the project timeline and probability of award.
Prepare presentations demonstrating Samson's technical capabilities as well as the process for executing large projects.
Act as a liaison between sales, engineering, manufacturing, and management (international and domestic).
Business Development Manager
Manage all business operations of a small provider group of surgical assistants for operating room procedures across the Greater Houston area, with responsibility for scheduling five surgical assistants with more than 20 physicians across the area.
Recruit all company's surgical assistants since the company's inception, and provide each with guidance as to preferred insurance networks and healthcare providers across the region, driving annual revenues in excess of $1MM.
Build long-term relationships with area doctors and three hospitals to facilitate placement of DSA's professionals in their operating rooms and procedures.
Research and switch to a new billing company to ensure all medical coding is properly performed, resulting in an extra $400,000 in paid claims over the previous billing provider.
Business Development Manager
Manage educational publishing client base, including creation, renewal, negotiation, management and implementation of procurement contracts.
Work with a team of sales directors and account executives to service accounts, offer custom solutions, increase content offerings and revenue.
Develop and manage travel schedule, visit clients, conduct presentations and host Webex conferences with client divisions nationally.
Wrap Up
You need to make sure your resume stands out amongst the other candidates. It is the first impression that employers have of your work experience and skills. Use the samples above to put together a resume that best suits your needs and helps you get the job you want.