Junior Electrical Engineers assist in the design, development and implementation of electrical systems. Their duties include designing products, communicating between various teams, monitoring projects, determining and executing solutions, identifying requirements and deficiencies and conducting research. To work as a Junior Electrical Engineer you need a Bachelor's in electrical engineering. Junior Electrical Engineers must demonstrate team work, written and oral communication, the ability to independently test and design, work in a fast paced environment, problem-solving skills and the ability to be a self starter.
A good resume is well-written and concise. It should be neat and easy to read, listing previous experience in a logical order.
Our resume samples will provide you with multiple examples of what you can include when writing your resume.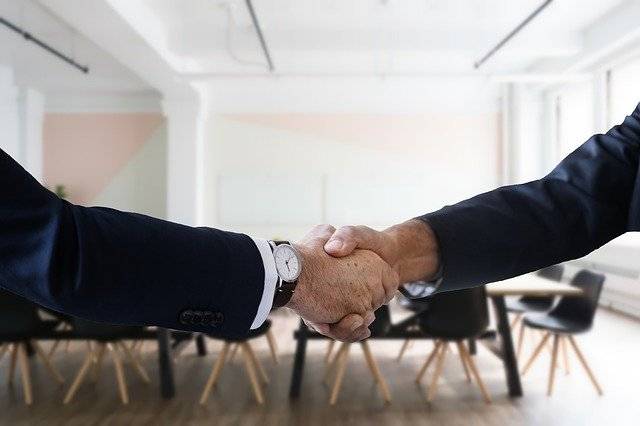 The Best Junior Electrical Engineer Resume Samples
These are some examples of accomplishments we have handpicked from real Junior Electrical Engineer resumes for your reference.
Electrical Engineer
Provide electrical power (normal and emergency power) and lighting layout for commercial, residential, and airport projects.
Ensure design to comply with NEC code and Energy Conservation Code.
Design Fire Alarm System layout according to design guide NFPA 72.
Provide heating and cooling load calculation, foot-candle calculation, and analysis for commercial, residential and airport projects.
Electrical Engineer
Design a car seat detection device which will be used to notify caregivers of child presence in the car.
Involves the development of a smartphone application that connects to a sensor system attached onto a standard car seat.
The Car Seat Detection Device placed in the Top Ten group senior engineering design projects, out of a total of 67 group senior engineering projects.
Electrical Engineer
Coordinated multiple electrical and engineering projects as a project lead to ensure on-time within the budget completion.
Responsibility encompassed; contractor oversight, project development and scheduling, consultation, research, documentation submittals approval, design and construction.
Developed primary distribution utility plans (12.47kV) as well as single lines diagrams for the Joint Base McGuire-Dix-Lakehurst (JBMDL) as well as multiple facilities within JBMDL.
Electrical Engineer
Write technical modification design reports, provide new drawings as well as markup drawings, prepare Acceptance Testing Criteria, perform walkdowns, write walkdown report.
Cable sizing, voltage drop, breaker sizing, Electrical and Heat Loading Calculations, Cable – Conduit scheduling.
Fiber Evaluation, EMI / RFI Evaluation, (Critical Digital Asset) CDA Determination.
Understand and Implement codes, write to Client database, update or create drawings for the client, use of INPO and NEI inputs.
Electrical Engineer
Revised and edited electrical power and lighting plans using AutoCAD and Revit Software.
Performed short circuit and Arc-Flash studies using SKM and ETAP software.
Calculated duct bank heating to determine cable ampacity.
Electrical Engineer
Design one line, 120V power panel, and three line diagram generator drawings using Microstation.
Design working drawings, wiring diagrams, wiring connection specifications or cross- sections of underground cables.
Find coordinates for the equipment's and instruments in the plant using smartPlant review software.
Route cables for Moxie-Freedom generation plant using CableMatic plus and TryMatic software's.
Electrical Engineer
Electrical design, implementation, and build of lyophilization machines for research and development.
Function and performance testing of completed machines and logging all data for analysis.
Verified all CE and RoHS compliance in electrical component selection for new product design where needed.
Junior Electrical Engineer
Designed Electrical wiring for the access control system to be implemented by the electricians.
Diagnosed malfunctioning systems, equipment, and electrical parts, via using test equipment to identify the cause of breakdown; fix the problems and aided installers in implementing the solution.
Was in charge of Hardware R&D to design, draft, and implement new ways to improve the system and product; used CAD software to design and produce parts for the product.
Junior Electrical Engineer
Assisted research and development towards custom LED lighting boards and custom power supply circuitry.
Tested and analyzed power characteristics of prototype power supply design and LED driver circuitry using electrical troubleshooting tools.
Managed inventory of discrete electronic components for use in prototype assembly.
Junior Electrical Engineer
Directed 5-person team supporting comprehensive electrical engineering design projects for residential buildings.
Increased 1st-pass project approvals by 5% in only 5 months by ensuring consistency and eliminating redundancies.
Supported 5% increase in customer inquiries since joining the organization by building repeat and referral business with reduced permitting timelines.
Electrical Engineer
Led electrical renovation projects, calculated power loads, and upgraded electrical systems to be energy efficient.
Power: installed meters, disconnect switches, and power panels; knowledge of transformers, generators, and motors.
Conduit and Cable: bent and installed electrical conduit from 1/2inch to 4inch; pulled wire, bx cable and service cable.
Electrical Engineer
Assist in the analysis of reports, drawings, blueprints, tests, pictures, and site survey data to plan and design project in accordance with the standards of electrical engineering design.
Assist in the preparation or modification of reports, specifications, calculations, plans, construction schedules, permits and designs.
Prepare design computations, quantity estimates and of probable construction cost estimates.
Assist in client contact and communication pertaining to specific project and Serve as on-site project representative.
Wrap Up
You need to make sure your resume stands out amongst the other candidates. It is the first impression that employers have of your work experience and skills. Use the samples above to put together a resume that best suits your needs and helps you get the job you want.