Design Architects make designs and plans for new structures/buildings. Their duties include client communication, designing a structure/building, making a design model, presenting the model, making sure the design abides by building codes/laws and getting construction requirements. Design Architects must have a B.A. or B.S. in Architecture, Bachelor of Architecture, M.S. or M.A. in Architecture. Design architects must have skills in verbal communication, visual communication, design, presentation, organization, customer service, and attention to detail in order to be successful.
A good resume is well-written and concise. It should be neat and easy to read, listing previous experience in a logical order.
Our resume samples will provide you with multiple examples of what you can include when writing your resume.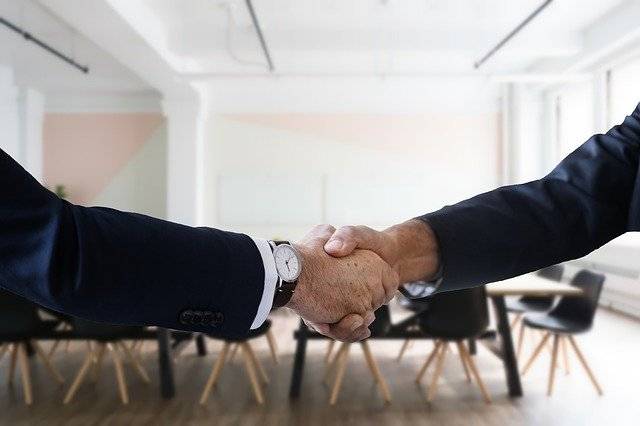 The Best Design Architect Resume Samples
These are some examples of accomplishments we have handpicked from real Design Architect resumes for your reference.
Architect
Residential and commercial building inspections for roofs, interior and exterior spaces.
Survey, document and create reports with results of inspections.
Coordination of mold remediation inspection and documentation.
Assist in the creation of CAD design documents for residential projects.
Prepare studies and support materials for project presentations.
Designer, Architect
Developed project plans utilizing skills with Rhinoceros and Autocad to meet customer requirements and D.O.B code.
Supervised and direct expediter to receive prompt approvals from D.O.B.
Oversaw projects from inception to installation.
Managed changes in project design and scope as needs or requirements change.
Architect
Managed all phases of several government funded housing projects, from schematic design to construction administration.
Projects ranged in size from single building renovations to multi-million dollar,multi-building site developments.
Responsible for coordinating and reviewing consultant drawings for the purposes of bidding and construction.
Worked with state and federal funding agencies and implemented their standards.
Architectural Designer
Prepare construction contract documents, prepare Auto Cad drawings andtechnical specifcations.
Prepare 2D drawings of existing site plans, design and prepare proposed plans.
Worked on the design and the coordination of construction documents for different projects.
Architectural Designer
Worked on conceptual designs, presentations, design development, and construction documents.
Produced graphic presentations, 3D renderings, and construction drawings on Revit.
Additionally worked as graphic designer – developed logo`s and corporate brochures.
Architectural Designer
Collaborated in the design of structures such as residences, commercial buildings, a country club, an atrium, & other structural properties in accordance with environmental, safety, and regulations from the building code in its respective state.
Prepared construction documents for building contractors that included aesthetic representations such as renderings of the structure and details for its construction.
Measured commercial & residential buildings and recorded existing conditions.
Created architectural renderings, virtual reality renderings, brochures and graphic animations to promote large-scale projects and to generate new work opportunities.
Designer Architect
Attend client meetings for functional and spatial project requirements.
Attend Municipal Building Department meetings for approvals.
Prepare reviews for all design stages, with preliminary review and approvals by General Project Manager.
Led and coordinated multi-disciplinary technical drawing sets after approval designs.
Architectural Designer
Work closely with principal architect, providing architectural designs and solutions on construction projects, which include drafting and design development.
Creating design projects, preparing and presenting design proposals using computer-aided design (CAD).
Responsible for correcting and resolving any problems that may arise during construction process.
Liaison between building department and clients, Applying for planning permits for construction projects and correcting building department comments.
Architectural Designer
Analyze and prepare the construction document based on the Schematic diagrams.
Developed concept plan for commercial parking lot design.
Reviews corrections and changes to insure all areas are modified to reflect scope changes.
Responded to questions and requests for information/assistance from field inspectors, plan reviewers, supervisors and other individuals.
Architectural Designer
Facilitated with the Design, Editing, & Accuracy verification of the Blueprints/Drafts of Medical Facilities & Educational Institutions.
Worked with a team of Architects to ensure Drafts were in Compliance of State Regulations.
Expertise in web-based applications pertaining to operations and utilization of healthcare and academic campuses.
Architectural Designer
Designing and producing drawings for schematic design, design development and construction documents while working closely with the senior project architect, reviewing codes and standards and gaining the working knowledge of specifications and contracts.
I have contributed to several Healthcare projects (new construction, renovation and expansion) along with several Senior Living and Corporate Commercial projects.
I have an experience of working on projects from Pre-Design to Construction Administration while coordinating with various consultants and meeting demanding deadlines on complex projects.
Architect
My responsibilities include providing customers with reliable technical solutions to the complex integration problems associated with business solutions built on the Mediaroom platform, as an Architect and a team lead.
In this role I am communicating with C-level executives of international telecom industry.
I not only contribute towards innovating and steering the direction of the Mediaroom product to take it to the next level but also help major telecom operators make the right strategic decisions with content across multiple devices: online, tablet, mobile as well as advertising and other service offerings perspective.
Wrap Up
You need to make sure your resume stands out amongst the other candidates. It is the first impression that employers have of your work experience and skills. Use the samples above to put together a resume that best suits your needs and helps you get the job you want.