Hospice Nurses provide care to terminally ill patients at hospitals. Their duties include evaluating patients' conditions, developing care plans, providing support and comfort, check vitals, administer medications, and support family members. To become a Hospice Nurse need to be licensed as a registered nurse RN, licens]]ed practical nurse LPN, or have a bachelor's of science in nursing BSN, along with at least a year's experience as a nurse. Hospice Nurses must be people-oriented, dependable, able to work long hours, works well under pressure, time management, excellent communication, interpersonal skills, and analytical thinking.
A good resume is well-written and concise. It should be neat and easy to read, listing previous experience in a logical order.
Our resume samples will provide you with multiple examples of what you can include when writing your resume.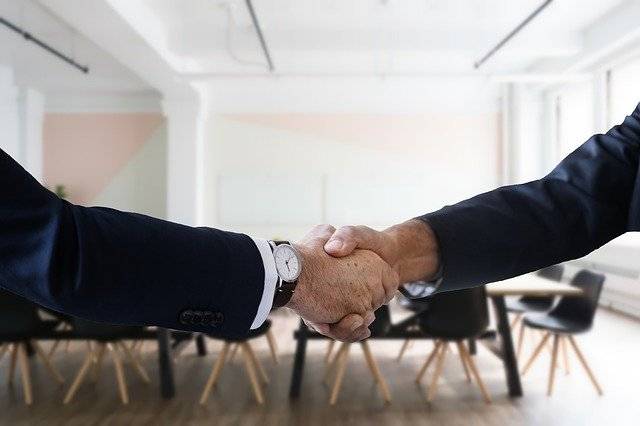 The Best Hospice Nurse Resume Samples
These are some examples of accomplishments we have handpicked from real Hospice Nurse resumes for your reference.
Hospice Nurse
Evaluate and grade students' class work, laboratory and clinical work, assignments, and papers.
Prepare and deliver lectures to students on topics such as nurse aide, pharmacology, mental health nursing, and community health care practices.
Prepare course materials such as syllabi, homework assignments and handouts.
Take students on academic and vocational curricula and on career issues.
Hospice Nurse
Experience with various medical conditions including Parkinson's, Dementia, Diabetes, Cancer, Alzheimer's and Paget's disease.
Authorized drug refills and provided detailed prescription information to pharmacies.
Maintained all confidential personnel files, license and CPR compliance records.
Hospice Nurse
Show compassionate communication with patients and their families.
Have keen observation skills, high ethical standards and knowledge of when to alert doctors and others about changes in patient conditions.
Provided palliative care in outpatient settings ranging from assessment to development and implementation of care plans.
Be resilient and sympathetic, and have emotional and physical stability to deal with the challenges of severe illness and death.
Hospice Nurse
Work closely with physicians, administer medications, and provide emotional support.
Provide professional medical care as well as supportive social, emotional, and spiritual services to accomplish this.
Coordinate the care of every hospice patient through an advising physician, provide direct patient care, evaluate the patients' conditions, and serve as the liaison between families and physicians.
Work with a patient's social worker, home-care aide (who may do housework and provide hygienic care to a patient who is incapable of bathing and caring for him- or herself ), and physical, occupational, or speech therapist.
Hospice Nurse
Provide nursing care to include physical, mental and personal hygiene to in home care patient.
Maintain and monitor special diet as recommended by patient dietician.
Weekly updates provided to patient case manager on patient health level.
Follow HIPPA Law and guidelines and measure all precautions related to terminally ill patients.
Hospice Nurse
Responsibilities include assessments, medication profiling, ordering, giving or holding, setting up.
Skin care;monitoring actively dying patients and obtaining any and all necessities to maintain comfort and dignity.
Reporting any change to physician as well as setting up a plan of care.
Hospice Nurse
Responsible for identifying patient/family needs and for providing skilled nursing assessment, planning and supportive care and appropriate services in accordance with the attending physician's orders and the interdisciplinary group plan of care.
Obtain data on physical, psychological, social and spiritual factors that may influence patient/family health status and incorporate that data into the plan of care.
Inform the Nurse Supervisor of unusual or potentially problematic patient/family issues.
Share in on-call rotation, providing 24-hour, seven-day-a-week coverage to patients/families as necessary.
Hospice Nurse
Provides care and services in accordance with the plan of care.
Filling in and doing Case Management job whenever RN Case Manager cannot fulfill duties.
Performs assessment/data collection in an on-going systematic manner, focusing on physiologic, cultural, and cognitive status; also nutrition, pain and comfort management, patient/family education, family involvement and patient advocacy.
Provides nursing care taking into consideration patient and families' requests and demands on end-of-life care.
Hospice Nurse
Educates families & caregivers on comfort care, signs & symptoms of impending passing.
Initiates, manages, evaluates care plans, modifying as needed to improve patient outcomes.
Communicates & coordinates with inter-disciplinary team members re patient and family needs.
CADD pump infusion; programming, delivery, maintenance per MD orders for pain management.
Hospice Nurse
Assess patient home care needs including physical emotional and spiritual.
Assist patients and family members with concern and compassion.
Assume case management responsibility and provide direct care as outlined in the Interdisciplinary Plan of Care.
Performed ongoing evaluations and assessments to revise initial plan of care as the needs of the patient changed.
Hospice Nurse
Assess, evaluate, monitor and adjust plan of care for end of life hospice patients to ensure their comfort during this time is their life.
Educate and instruct patients' caregivers on proper medications administration to achieve comfort, prevention of pressure ulcer, falls, constipation, pain and respiratory distress associated with their hospice diagnosis.
Collaborate with physicians, caregivers, facility staff on patient's plans of care as needed.
Hospice Nurse
Demonstrate expertise in history and physical exam skill for seriously ill and dying patients.
Demonstrate expertise in eliciting patient and family caregiver emotional, social and spiritual concerns.
Apply prognostic information to common terminal illnesses, including but not limited to advanced cancer, COPD, heart failure, cirrhosis, renal failure, Alzheimer's and other dementias.
Apply evidence-based principles in treatment of common symptoms, including pain, dyspnea, nausea, anorexia, fatigue, anxiety and delirium.
Wrap Up
You need to make sure your resume stands out amongst the other candidates. It is the first impression that employers have of your work experience and skills. Use the samples above to put together a resume that best suits your needs and helps you get the job you want.