A corporate pilot provides private transportation services via jets or helicopters. As a corporate pilot, you must be direct crew members, meet with passengers, communicate with crew members, and ensure all systems are working properly. Pilots must have a high school diploma and in some cases a bachelor's degree. All pilots need a pilot's license from the Federal Aviation Administration. As a corporate pilot, you must demonstrate critical thinking skills, problem-solving skills, time management skills, multi-tasking skills, confidence, and the ability to adapt.
A good resume is well-written and concise. It should be neat and easy to read, listing previous experience in a logical order.
Our resume samples will provide you with multiple examples of what you can include when writing your resume.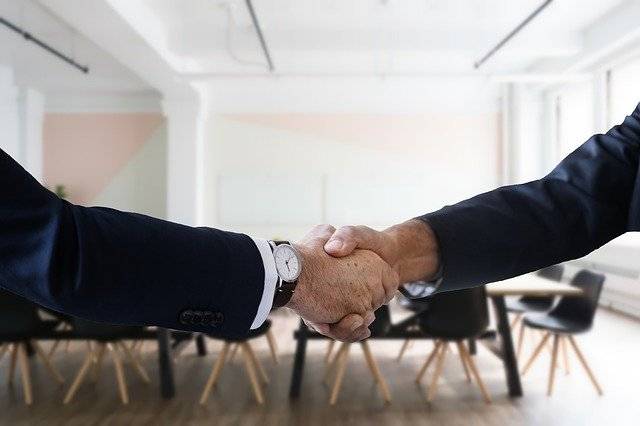 The Best Corporate Pilot Resume Samples
These are some examples of accomplishments we have handpicked from real Corporate Pilot resumes for your reference.
Corporate Pilot
Acquiring information about the route, weather, passengers, and aircraft to calculate best fuel quantity.
Brief cabin crew, following air traffic control instructions and keeping passengers informed about progress.
Monitoring in flight data and making adjustments to deal with changing weather patterns.
Corporate Pilot
Maintain a Business owned Cirrus G5 Sr22.
Efficient transportation of aircraft while complying with company policies and procedures in a safe professional manner.
Able to to perform other duties as requested, directed or assigned
Corporate Pilot
Communicate with mechanic about aircraft discrepancies.
Assist passengers by loading luggage and helping on and off aircraft.
Provide coffee, ice, papers, catering, etc., make hotel and rental car accommodations.
Check weather, file flight plans, make go/no go decision.
Corporate Pilot
My responsibilities are many with the tracking of maintenance to flying the airplane.
We currently buy a new airplane every 4 years.
I am involved heavily in negotiating the terms of the new plane and the selling of the old one.
Corporate Pilot
Strong background in international operations, procedures and SOP's.
Heavy emphasis on performance as it applies to 2nd segment climb, FAR Part 25, TERPS, obstacle clearance requirements, etc.
Strong background in SMS and ISBAO manual and procedures implementation.
Responsible for development and implementation of improvements to CRM techniques, SOP's and checklists.
Corporate Pilot
No accidents or incidents in six years of employment and 2400 hours of flight operations.
Successful transitions to turbine aircraft and Rockwell Pro-Line Glass Cockpit systems.
4512 hours total flight time.
Corporate Pilot
I am responsible for all preflight, flight planning activities for all missions to be flown throughout the United States.
Carry out all Pilot-In-Command responsibilities for flights throughout the United States during Day, Night, VMC, IMC, and in all airspaces' conditions in support of business's objectives and goals.
Perform all post flight activities to include supervising scheduled and unscheduled maintenance requirements.
Corporate Pilot
SIC for CE-550B and the HS-125, Also Standards/Safety Compliance Officer.
Took initiative to re-write operational procedures to reflect a realistic approach.
Targeted recent aircraft accidents from various sources for round table discussions with pilot staff, resulting in enhanced workload efficiency and a better understanding of crew resource management skills.
Corporate Pilot
Efficiently oversee the safe transport of clientele to their destinations.
Responsible for verifying all flight plan data, and international flight documentation.
Operate under Part 135 Rules and Regulations.
Corporate Pilot
I was responsible for givining both flight and ground instruction for primary instrument and commercial students, as well as assist in the sale and transportation of both New and used aircraft.
I taught a full private pilot ground school to 17 people over the course of 4 months.
I also flew a piper Navajo 325CR single pilot and right seat in a 350 Kingair.
Corporate Pilot
Conduct flights under Federal Aviation Regulations Part 121 using my Airline Transport Pilot Certificate.
While operating these flights I work regularly with diverse crews ensuring that standardization of flight is maintained.
I am tasked with making command decisions while operating jet aircraft in high stress irregular operations, which sometimes includes having to use emergency authority as provided by the Federal Aviation Administration for the Airline Transport Pilot certificate that I hold.
Corporate Pilot
VIPs and other customers, including operating Cessna Citation jet aircraft such as the CE-550 with both Innisfree Jet Center and B&M Aviation.
Promote the highest level of customer service to build customer loyalty and generate repeat charter sales.
Served as Test Pilot for aircraft engine manufacturer Teledyne Continental Motors.
Wrap Up
You need to make sure your resume stands out amongst the other candidates. It is the first impression that employers have of your work experience and skills. Use the samples above to put together a resume that best suits your needs and helps you get the job you want.