Change Managers supervise change in an organization. Their duties include reporting issues, managing stockholders, providing advice to executives, establishing success metrics, creating change management plans, providing advice to executives, and drafting risk management plans. To become a change manager, you must obtain a Master's degree in economics or a related field. Change Managers must demonstrate communication skills, listening skills, problem-solving skills, adaptability, interpersonal skills, time management, and organizational skills.
A good resume is well-written and concise. It should be neat and easy to read, listing previous experience in a logical order.
Our resume samples will provide you with multiple examples of what you can include when writing your resume.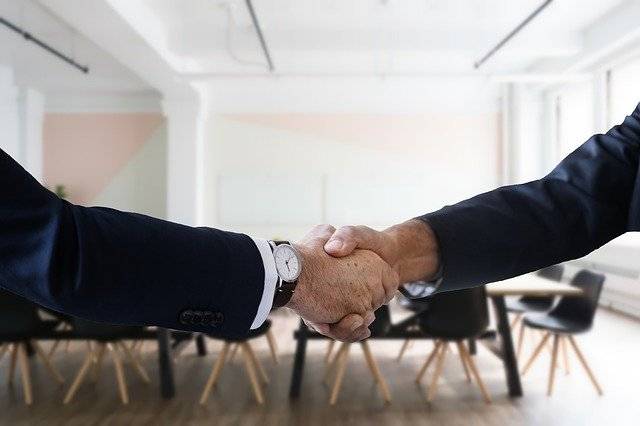 The Best Change Management Resume Samples
These are some examples of accomplishments we have handpicked from real Change Management resumes for your reference.
Change Manager
Developed a leadership alignment approach and employee communication plan, which increased the awareness and adoption of a major organizational restructure and saved the organization $1.5 million.
Defined the strategy, deployed the tactics and the developed the sustainment plan that increased usage of internal self-service channels by 20% and reduced call volumes by 10%.
Built the deployment strategy and all ancillary support materials for the successful rollout of a new employee performance dashboard used daily by over 3,500 employees.
Managed selective, complex projects in an effective and timely manner.
Directed all phases of implementations, including planning, testing, documentation, and training.
Change Manager
Collaborated on implementing billing change resulting in $944,000 cost-recovery in the first month of use.
Designed and led change training to created and align vision, mission and measures with corporate goals.
Facilitated executive teams in identifying process improvements and service level changes that resulted in a 40% reduction in nation-wide operating costs and yielded a saving of $86.3 million within two years.
Led a diverse team to successfully develop a new management information system for the company's management staff.
Teamed with business leaders to provide accurate project cost estimates; delivered projects under budget and ahead of schedule.
Change Manager
Increased efficiency 45% through reengineering request management process resulting in deployment of new Scale's Request Center software for on-line management of all IT Service requests and Service Task delivery.
Collaborated with support and development teams to created and author "Production Readiness" process and documentation decreasing implementation issues / errors, reducing application and system downtime, and increasing resolution capability.
Executed software integration and assisted with reengineering of change processes and management requests.
Directed development of business-to-business interfaces while managing third-party vendors to ensure receipt of data accuracy.
Managed a team of 5 to implement an internal project to create a comprehensive information repository/database.
Change Manager
Responsible for designing, delivering and managing effective change management programs for organizational changes impacting 60 employees.
Led management team in enhancing quarterly bonus program which resulted in raising overall quality of associates to greater than 98.1%.
Provided substantive input into the final design for operations conversion to Salesforce application for payroll case management supporting 35,000+ employee.
Implemented new methodologies and processes in the organization.
Developed and implemented a new policy for the benefit of employees.
Change Manager
Managed the project life cycle, defining requirements, project roadmap and project positioning.
Gathered and analyzed information on existing HR business processes in order to make change recommendations that seek to accelerate business performance.
Provided business and stakeholder analysis and/or project management during all phases of a change project.
Replaced existing system with new hardware, software, and administrative procedures.
Created an effective working environment for the successful implementation of the company's strategic objectives.
Change Manager
Partnered with IT team to ensure proper translation of business requirements into software changes.
Spearheaded User Acceptance Testing to verify fulfillment of requirements, resolving any ensuing defects.
Created training sessions and communications to alert users to methodology software changes, and provided regular user forums to review changes and ensure adoption.
Researched, developed, and implemented a top 25% performance improvement program for the Information Technology department.
Identified "gaps" in the capabilities of software applications for the company and determined their mutual benefits to the company.
Change Manager
Conducted analysis for space planning study; identified internal and external affinities and recommended optimal space plan for merged organization.
Developed annual strategic planning approach and facilitated leadership sessions to identify IT trends, and to define the mission, vision, 5-year goals and objectives, and associated performance measures.
Utilized project management professional best practices to develop the project management lifecycle for the consolidated IT organization.
Paid team members to integrate the system into the current reporting process; introduced a new reporting methodology, arranged for an on-site IT consultant, managed all project documentation/reviews/handovers.
Employed metrics and targets to measure organizational performance; defined proactive measures to improve each organization's overall capabilities and provide an environment that encourages team growth.
Change Manager
Maintained > 99% accuracy rate analyzing Request for Change risk factors, schedules & critical paths.
Designed and built customized Business Objects metrics reports; monitored Change Management reports website to insure data was accurate, current and relevant for upper management analysis.
Conducted Change Management Process and Remedy tool Training; contributed to improved user experience by re-designing presentation material for both on-line and classroom training; created a "teachers dialogue" to assist other Change Managers during training sessions.
Reviewed existing processes for reducing data entry time of existing customers, and increased performance by 15 percent.
"Processed personal information of 2 million customers within 2 months, and resolved issues through one-on-one contact with clients to promote customer retention."
Change Manager
Demonstrated flawless commercialization on all categories in Meals by working effectively with cross functional team members, minimizing write-offs, following I2M best practices, and completing projects on time.
Utilized speed enablers, evaluations, risk analyses, and commercialization trackers to improve project execution.
Helped Dinners implement Catalyst across 3 plants; including investigating & helping resolve SAP issues.
Increased delivery time on documented business requirements by more than 20 percent without compromising quality.
Established cross-functional relationships between departments to streamline the development process and reduce "time to market" by 40 percent.
Change Manager
Led high-profile Audit technology projects to solve for strategic and regulatory endeavors.
Created, maintained, and standardized business operations that helped reduce cost and effectively manage resources.
Educated, trained, and coached Audit support (20) project leads for greater degree of efficiency, discipline.
Directly managed Change Management Processes, Supervised, and trained 12 employees in the areas of Change Management, Systems Engineering, and Business Continuity.
Took charge of two major projects that resulted in the development of a superior change management process and procedures.
Change Manager
Performed initial review of change requests while assessing the risk to the IT environment.
Plan, coordinate downtime, and obtain necessary approvals from designated business partners for each specific change request.
Provides communications to all areas related to the change request. Ensure all required documents and approvals are secured to the change request.
Developed a comprehensive plan for change management that included identifying specific areas to be improved with respect to change management; identifying necessary infrastructure; creating a plan of action; implementing the changes within three months; evaluating the results; and ensuring that all follow-up actions were taken.
Designed new procedures for work assignments and roles.
Change Manager
Led change management planning and implementation for business environment changes impacting an organization of 3,000+ employees and leaders.
Effectively leverage stakeholder analysis tools and client engagements to determine the business impact of people, process and technology change.
Develop and implement comprehensive change management plans to ensure business readiness for change.
Experienced and international professional with a background in data security, project management, and systems integration.
Helped the Department of Defense develop a risk-assessment methodology to ensure data security controls were in place prior to system implementation.
Wrap Up
You need to make sure your resume stands out amongst the other candidates. It is the first impression that employers have of your work experience and skills. Use the samples above to put together a resume that best suits your needs and helps you get the job you want.