Transit Bus Drivers are responsible for the transportation of people from one location to another. Their duties include taking fares, operating a bus, staying on route, staying on schedule, announcing locations, obeying driving laws, and basic bus checks and maintenance. To be a Transit Bus Driver, you must possess a valid commercial driver's license with a good driving record and preferably 3-5 years of regular driving experience and one year of commercial driving experience. Transit Bus Drivers must possess excellent driving, problem-solving, time management, customer service, and communication skills; be a team player, independent, and dependable.
A good resume is well-written and concise. It should be neat and easy to read, listing previous experience in a logical order.
Our resume samples will provide you with multiple examples of what you can include when writing your resume.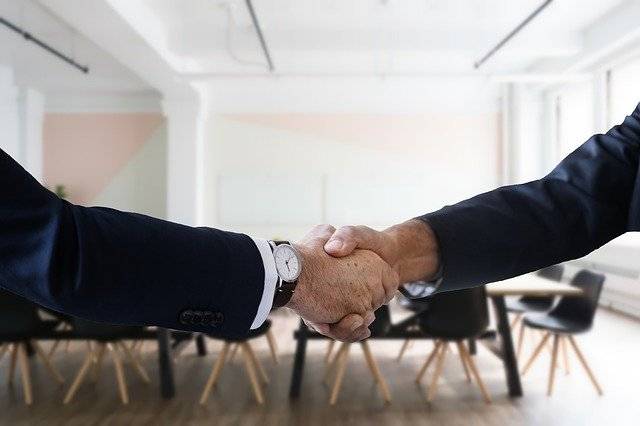 The Best Bus Driver Resume Samples
These are some examples of accomplishments we have handpicked from real Bus Driver resumes for your reference.
Bus Driver
Perform pre-trip and post-trip inspections of assigned vehicle; set correct destination and route signs.
Operate various types of vehicles safely in all types of weather and traffic conditions according to printed passenger schedules.
Pick up and discharge passengers at designated bus locations safely; regulate heating and ventilating equipment on the bus for the comfort of passengers.
Report all accidents, incidents or unusual occurrences to dispatch office immediately; submit written reports on unusual occurrences as required.
Bus Driver
Perform routine walk around inspection on the bus before accepting passengers.
Assure proper fare are deposited or accepts proper passes and issues transfer.
Answer/ refer public inquiries/complaints provides directions and information about bus schedule.
Bus Driver
Drive vehicles over specified routes or to specified destinations according to time schedules in order to transport passengers, complying with traffic regulations.
Inspect vehicles, and check gas, oil, and water levels prior to departure.
Park vehicles at loading areas so that passengers can board.
Assist passengers with baggage and collect tickets or cash fares.
Bus Driver
Drive vehicles over specified routes or to specified destinations according to time schedules, complying with traffic regulations to ensure that passengers have a smooth and safe ride.
Inspect vehicles and check gas, oil, and water levels prior to departure.
Assist passengers, such as elderly or disabled individuals, on and off bus, ensure they are seated properly, help carry baggage, and answer questions about bus schedules or routes.
Bus Driver
As a professional coach driver for the city of Fresno, my duties include a strong work ethic, and a professional appearance and attitude.
Functionally, a coach driver has customer service as a high priority, collecting bus fare, driving under duress while following a schedule to stay on task.
Also as a functioning member of the community you have knowledge of current weather conditions, potential hazards, and future changes to routes.
Bus Driver
Transports students safely to and from school obeying all traffic laws.
Performed pre-trip inspection daily to ensure compliance and safety performance of bus.
Take accurate records daily including attendance, mileage, and fluid levels of bus.
Bus Driver
Must meet physical and medical requirements and pass substance abuse screening; as a safety-sensitive employee.
Must satisfactorily complete and pass all training and attend safety meetings and in-service meetings in order to remain qualified.
Must practice defensive driving at all times and avoid vehicular and industrial accidents by practicing safe driving and work habits.
Bus Driver
Check with dispatch for daily assignments, complete daily inspection sheet to insure safety.
Operate shuttle bus, limo bus, van, or luxury vehicle on location to private or public address.
Assist physical impaired passengers on and off bus.
Bus Driver
Complied with traffic regulations to operate vehicles in a safe and courteous manner.
Maintained order among passengers during trips to ensure safety.
Reported any bus malfunctions or needed repairs.
Prepared and submitted reports that may include the number of passengers or trips, hours worked, mileage.
Bus Driver
Paratransit driver responsible for door to door service to assist in the loading and pickups and drop-offs of passengers in a safe and professional manner at their destinations.
Fix route driver responsible to drive a fixed route and pickup passengers at assigned bus stops.
Maintain an accurate log of the daily route.
Bus Driver
Assist students and teachers on the bus & Provide information on safety measures to be taken into account.
Maintain fluid levels in the bus and check for defects in the engine and tires.
Perform pre-trip and post-trip inspections & Respond to inquiries from students and parents.
Bus Driver
Transporting High School student to and from sporting events/ practices in a timely manner.
Advises students of appropriate behavior/ safety rules while being transported.
Great communication skills, safe, cautious and consistant driving to ensure safest transportation.
Wrap Up
You need to make sure your resume stands out amongst the other candidates. It is the first impression that employers have of your work experience and skills. Use the samples above to put together a resume that best suits your needs and helps you get the job you want.