Art teachers instruct students in the development of artistic skills. Their duties include planning lessons, preparing supplies, evaluating student progress, instructing students in specific art forms or techniques for different grade levels, providing feedback to parents and other faculty members about student progress, and participating in school activities. Art teachers must have a bachelor's degree in art education or an art-related subject along with state teaching certification. Art teachers need to be creative problem-solvers, communicative, team players, people-oriented professionals with excellent listening skills.
A good resume is well-written and concise. It should be neat and easy to read, listing previous experience in a logical order.
Our resume samples will provide you with multiple examples of what you can include when writing your resume.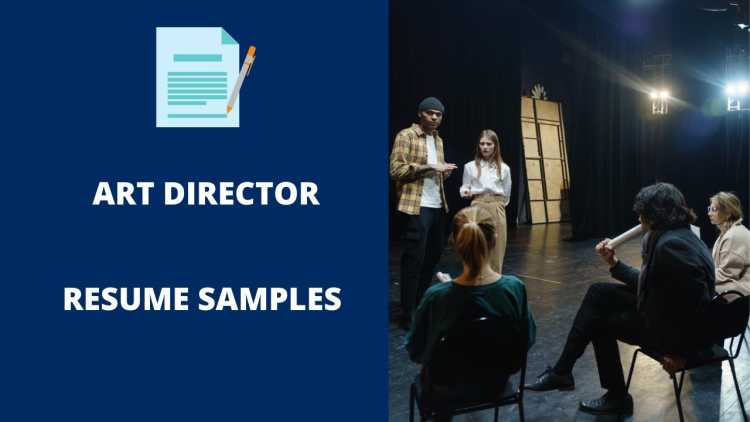 The Best Art Teacher Resume Samples
These are some examples of accomplishments we have handpicked from real Art Teacher resumes for your reference.
Art Teacher
Construct lessons based on the age level and comprehension of my group of 20 first and second graders.
Monitor and engage students daily with new vocabulary, new art projects and supplies to design their master pieces.
Build relationships where students can trust me, ask me questions and be proud of their own artwork as well as their peers.
Developed curriculum for a private grade school's Art program.
Teaching with excellence and passion while instilling the importance of art in students' lives; resulting in students gaining self-confidence and sense of accomplishment.
Art Teacher
Develop a dynamic, creative environment that nurtures the conducive learning of assigned students.
Created instructional programs and lessons that meet individual student needs and group level requirements.
Designed a supportive and positive classroom that adheres to school guidelines.
Educated, created, and directed over 220 seventh through ninth grade students interested in the arts in South Florida.
Globally influenced artistic expression among students via several varied art techniques including drawing, painting, computer design/printing, and ceramics.
Art Teacher
Devised an arts curriculum that engaged children emotionally, socially and cognitively.
Coordinated meetings with head teachers and advisors to shape stimulating art experiences.
Partnered on school events with parents, teachers and school leadership.
Made children's thinking visible through photography and written documentation.
Brought visual imagery to life with three dimensional art concepts using a variety of media including beads, fiberglass casting, wire-wrap jewelry making, and beading.
Art Teacher
Designed and present exciting lessons that actively engage learners, while educating on proper artistic methodologies and various technical aspects.
Provided students with opportunities to reach their fullest potential through creative expression, cognitive strategies and broad range of aesthetic, historical, critical and production experiences.
Develop and implement various thematic lesson plans utilizing age appropriate material and focusing on relevant topics including different art movements; such as Impression, Cubism, Pop Art and many others.
Conceived creative designs for specialized classroom signage throughout the school building including identification labels and announcement banners.
Developed and implemented after-school art program easily accessible to economically challenged children in urban school setting.
Art Teacher
Have extensive knowledge of art history and art genres in order to teach a variety of art styles suitable to each individual student.
Cultivate and encourage creativity in students while communicating concrete and abstract art.
Handle, prepare and clean art supplies and works of art for students.
Managed attendance, process payments, complete bimonthly timesheet using google sheets.
Hired for excellence. Excelled in performance and productivity; achieved award for exceeding instructor position requirements by 30%.
Art Teacher
Broad awareness and attention in diverse art forms and the past of their growth.
Excellent teaching ability, which formulate classes exciting for art and cheer them on to contribute.
Varied understanding of diverse art forms, like digital arts, abstract, realism, pointillism, impressionism, calligraphy and fashion designing.
Persistence and accessibility so that learners experience relaxed and are comfortable to state themselves substantially.
Closed summer school class in one week; recognized by the Academy Director as having a seamless teaching style and addressing the needs of all students.
Art Teacher
Designed and teach innovative, engaging, and rigorous art curriculum to Pre-K through 8th grade private school students.
Ex – pose students to wide range of artists, materials, and techniques, and nurture a safe space where students created quality work.
Building a visual art curriculum that is cherished by the student, faculty, and parent communities Collaborate with faculty.
Acquired skills to teach art at all levels in grades K-12. Adapted curriculum, learned computer software and hardware, and raised student achievement proficiency test scores.
Directed and taught art courses to children ages 4 to 11 years old.
Praised high and low achievers in a year-long art program for children.
Art Teacher
Developed and implemented curriculum based on individual students' set goals.
Demonstrated and executed dynamic lessons to teach rich variety of artistic techniques increasing 100% artistic growth in each student.
Coached and encouraged promoting students' portfolios for continuing education and in the art market with 30% success in the initial year.
Promoted discipline, creativity, and self-confidence by presenting artistic creations of students for other teachers and parents.
Encouraged self-expression through the use of visual art.
Art Teacher
I teach self-created curriculum to Halstrom junior and high school students of different skill and mental capacities.
We have fun creating with watercolor, acrylic, clay, dry mediums and photography while discussing art history, vocabulary terms and their day; creating a familiar, open and safe class to learn and created in.
I manage supplies, organize and lead art activities for non-art students and arrange and lead photography field-trips around the community.
Found inspiration in the lives of students who struggled with severe physical, mental, or emotional medical problems.
Wrote, developed, and delivered over 30 college-level art courses.
Art Teacher
Taught skills and techniques related to the application of basic art mediums such as; pencil, oil pastel, collage, watercolor, tempera, acrylic paint between the ages of 3 and 15.
Provided students with opportunities to develop the skills and abilities needed to express their ideas, thoughts, and feelings in visual form.
Worked individually with each student in art competitions.
Wrote and published four creative design works.
Contributed to the curriculum development and planning process by creating a yearlong course plan that began with understanding of student learning styles then determining the proper format for delivery of art activities.
Art Teacher
Working with children is my passion and I was honored to help the kids grow creatively and guide them to excel in their homework.
At any given time, I was responsible for upwards of 30 kids ages 6 to 12 years.
After helping with homework, (I have a particular proficiency for math,) I would lead educational games and various artistic activities.
Created lesson plans in education, math, science, and English; created PowerPoint presentations; added a graphic element to all lessons.
Served as a member of the College Art Conference Planning Committee.
Art Teacher
Teach art concepts and history for children ages 2 to 14 including sketching, water color, oil paste, and pencil sketching.
Increased class participation and learning potential rate through use of innovative art concept practices.
Designed schools concert stage and other locations for major school publicity events.
Assisted registration office and classes with translation services for mandarin speaking parents and students.
Nominated for six professional awards for excellence in teaching in education, math, arts and science; included two nominations that resulted in gold medals.
Wrap Up
You need to make sure your resume stands out amongst the other candidates. It is the first impression that employers have of your work experience and skills. Use the samples above to put together a resume that best suits your needs and helps you get the job you want.