Yoga instructors teach students the techniques of yoga. They must be able to demonstrate poses, offer corrections, keep track of students' progress, set up props for class, and motivate students to improve their practice. Yoga instructors typically have a bachelor's degree in fitness or wellness along with certification from an accredited school or organization. It is important for yoga instructors to be flexible, communicative, detail-oriented, patient team players who are passionate about health and wellness.
A good resume is well-written and concise. It should be neat and easy to read, listing previous experience in a logical order.
Our resume samples will provide you with multiple examples of what you can include when writing your resume.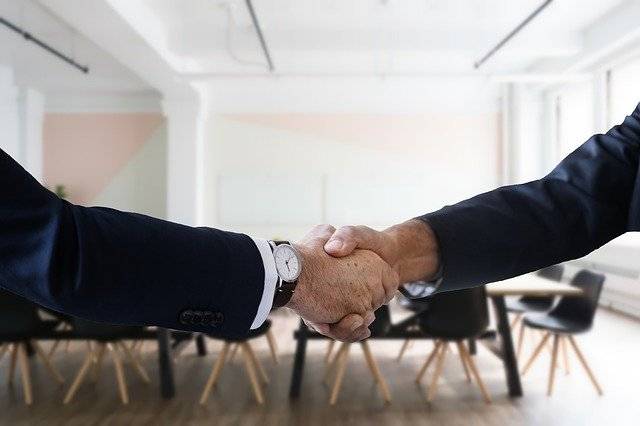 The Best Yoga Instructor Resume Samples
These are some examples of accomplishments we have handpicked from real Yoga Instructor resumes for your reference.
Yoga Instructor
I have been leading strong vinyasa practices, restorative yoga, meditation and private group courses.
I have been fortunate to work with an amazing studio owner and warm loving crew.
I would like to continue to share my practice here with these yogis as I have found several members to be dedicated and appreciative of what my classes have fostered for them.
This area has a diverse community of young and old, which I value greatly.
Yoga Instructor
Guided students through 60-90 minute yoga classes using a variety of postures, breathing exercises and meditation.
Welcomed all students in a warm and friendly manner create a positive environment.
Assisted new and existing students in finding appropriate classes specific to their needs.
Yoga Instructor
Design sequences for Power Vinyasa and all-levels Vinyasa Flow classes to help students empower, elevate, and energize.
Strategize with other instructors to present workshops focused on arm balances, inversions, meditation, and sound healing.
Integrate aspects of Hatha, Kundalini, 5-Rhythms dance, sound healing, and self-study into classes and individualized programs to help students develop their own home practices for strengthening intuition, the mind-body connection, and personal power.
Yoga Instructor
Client acquisition, including IDG and employees at FX and Alice & Olivia, within first 2 months.
Provide weekly wellness programs and yoga classes to clients, inspiring timely achievement of client goals by consistently innovating new and relevant training methods.
Create strong traction in community and brand awareness through an integrated approach to social media outreach, partner collaborations, and marketing campaigns.
Build education tools through digital, online, and print mediums, ensuring client enjoyment and retention.
Yoga Instructor
I teach adults restorative yoga, hatha yoga, vinyasa yoga , and kids fitness classes here.
All of the students are patients of the clinic.
The main goal is to provide a safe space where they can relax.
I also teach them how to move in their injured and/or sick bodies in a way that is beneficial to them as they aim to meet goals set up by their physicians.
Yoga Instructor
Cultivated a personal book of business through networking and relationship building activities.
Developed unique strategies to meet the individual needs of each client.
Functioned as part of a planning team to ensure unique holistic financial plans.
Performed industry and product research to ensure recommendation of appropriate strategies.
Yoga Instructor
Teach student correct postures to ensure maximum benefit and safety.
Provide guided meditation at the beginning and end of each class to help students center themselves and get the most out of each session.
Work with students of all body types and fitness levels to develop customized workshops.
Yoga Instructor
Instruct classes of beginners in yoga including teaching proper asana, discussing benefits of yoga practice, demonstrating equipment use, and guiding groups in yoga practice/exercise.
Coach students one-on-one, and effectively lead classes of 2 to 18 students.
Motivate beginners by generating interest in the physical, mental and spiritual benefits of yoga.
Yoga Instructor
Prepare class content and format according to student level and type of yoga class.
Promote balance of the body and mind through effective teaching and demonstrations.
Demonstrate techniques and methods of exercise, breathing, and meditation.
Yoga Instructor
Competency in developing relationships with people of different abilities and from varying backgrounds.
Provide a welcoming and comfortable environment while effectively communicating to students.
Clear explanation of benefits of poses with focus on proper alignment.
Verbal and assisted adjustments to modify and enhance poses based on individual needs.
Yoga Instructor
Leading group yoga classes for all skill levels, from beginner to advanced, and conducting private sessions for individual students, tailored to the students' needs and capabilities.
Designing transformative yoga routines and developing customized exercise programs that increase fitness level and overall well-being.
Providing feedback, addressing students' questions and concerns, as well as maintaining positive student relationships to help ensure a comfortable and encouraging learning environment.
Yoga Instructor
Facilitate specialized private lessons according to individual specific needs.
Specialize in classes aiming to help those with injuries, health diparities, old age, pregnant, and weight loss.
Reliable and committed teacher to students aiding them in leading a healthy lifestyle.
Wrap Up
You need to make sure your resume stands out amongst the other candidates. It is the first impression that employers have of your work experience and skills. Use the samples above to put together a resume that best suits your needs and helps you get the job you want.