A Group Fitness Instructor leads groups of people in exercises. Duties include leading group classes at gyms, leading yoga classes at fitness centers, leading pilates classes, performing appropriate warm-up exercises before classes, demonstrating proper techniques, presenting a professional appearance, and keeping necessary documentation. Educational requirements to become a group fitness instructor are a high school diploma or equivalent, plus certifications in several different fitness regimens. Skills needed to be a group fitness instructor are training skills, patience, physical stamina, physical strength, organization, team-oriented thinking, ability to maintain safe classes, and communication skills.
A good resume is well-written and concise. It should be neat and easy to read, listing previous experience in a logical order.
Our resume samples will provide you with multiple examples of what you can include when writing your resume.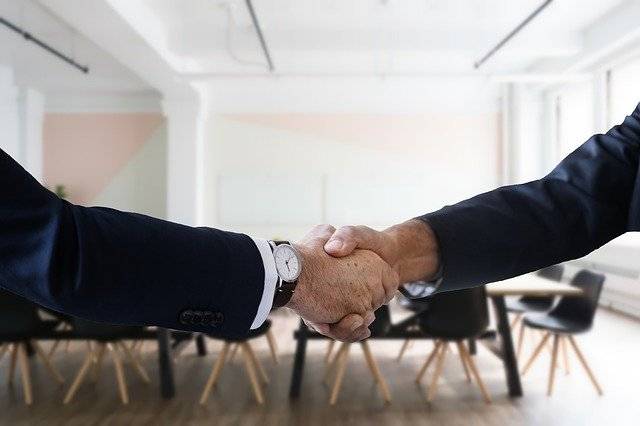 The Best Fitness Instructor Resume Samples
These are some examples of accomplishments we have handpicked from real Fitness Instructor resumes for your reference.
Fitness Instructor
Inform participants of different choreography movements and explain different modifications and set up successful goals for each person.
Teach each participant about anatomy, proper forms during each exercise, and talk about healthy nutrition.
Go to monthly meetings and trainings to gain more knowledge in the field and stay updated on the latest information.
Fitness Instructor
Lead, instruct, and motivate individuals or groups in exercise activities, including cardiovascular exercise (exercises for the heart and blood system), strength training, and stretching.
Include all elements of lifestyle in their client program, offering dietary advice, developing personalized fitness schedules and keeping everyone motivated.
Make clients actively aware about correct use of equipment and useful training regimes to them without seeming patronizing.
Fitness Instructor
Successfully lead small groups of 15 or less in HITT and Tabata type work outs by demonstrating exercises along with progressive and regressive modifications.
Effectively design and delivery leading edge programs based on client needs and goals.
Provide personalized one-on-one personal training when needed.
Exhibit high motivation and encouragement throughout sessions.
Fitness Instructor
Cultivated positive relationships with participants by interacting with them during cycling classes.
Maintained cleanliness of the group fitness room, mirrors, floor and fitness equipment.
Designed enjoyable and innovative customized cycling classes based upon fitness goals.
Cultivated positive relationships with class participants by teaching a variety of challenging and entertaining cycling classes.
Fitness Instructor
Provide inspiration classes for member at the gym that not only challenges them, but encourages them to keep coming back.
Create an atmosphere that is comfortable for group fitness for individuals of all fitness levels.
Compassionately listens to every member's struggles and achievements while providing educated wisdom about the step they can take to meet their goals.
Continually looking for new ideas to provide variety to workouts for the members and also researching up and coming workout routines and formats.
Fitness Instructor
I have taught fitness classes for over twenty years, everything from step, boot camps, Pilates, spin, and yoga I am also certified in water aerobics.
I am currently working on my group fitness instructor certification and will be taking the test for this around August.
My classes are always choreographed, I like to make sure I have the latest new move and upbeat music to keep my clients motivated and keep them coming to my class.
Fitness Instructor
Greet members, prospective members and guests, providing exceptional customer service.
Promoted a safe and interactive environment for club clients and members.
Instructed gym members about correct use of weight resistance and cardiovascular equipment.
Scheduled and conducted fitness orientation appointments with new members.
Fitness Instructor
Develop group dance exercise sessions aimed at helping individuals achieve their fitness goals.
Design exercise routines to increase metabolism and reduce stress levels incorporating proper breathing and body positioning.
Assure all equipment is properly cleaned, assigned in and out of guest area, and appropriate usage.
Email each guest whose signed up per class the entire layout of the session; including a thorough breakdown from walking into the building, to taking the class, ending with the exit policy.
Fitness Instructor
Worked directly with members on a daily basis by guiding them using personal messaging, as well as in person.
Responsible for developing and implementing unique and interesting class plans to ensure members achieve exercise success.
Assist individual members daily in successfully reaching their goals.
Managed time with every individual member of the MAX fitness center prior to, during and after the fitness class.
Fitness Instructor
Represented diversity and taught many classes entirely in Spanish or Spanglish to meet the needs of gym members who did not understand English.
Developed exciting classes with infusions of breathing exercises, pilates, and reiki.
Maintained a welcoming and peaceful atmosphere while working with people of diverse backgrounds.
Established a healthy and fun team with coworkers to promote health and wellness for everyone in the gym facility.
Fitness Instructor
As a fitness instructor at Planet Fitness I would conduct and instruct particular fitness classes.
In these classes I would give direction as well as instruction on what the class will consist of for that hour.
As a fitness instructor I also gave one on one attention to those who wanted it, as well as created specific workout plans catered to each individual while taking account for , their needs, limitations, strengths, and medical conditions.
Fitness Instructor
Perform a comprehensive one-on-one fitness assessment with gym members and develop an exercise program for the participant based on their fitness assessment results and the participant's personal goals.
Develop exercise programs, provide nutrition advice, and conduct back-to-back fitness classes for all gym members, including classes by muscle group and full-body circuits.
Teach members correct form for each exercise, as well as variations of them, to ensure safety and maximize potential for self-training.
Wrap Up
You need to make sure your resume stands out amongst the other candidates. It is the first impression that employers have of your work experience and skills. Use the samples above to put together a resume that best suits your needs and helps you get the job you want.