SSRS Developers solve clients' needs by designing and implementing database solutions within a company. Their duties include designing data solutions, improving systems, retrieving data, solving database and IT problems, created reports, and updating and maintaining operational databases. To work as an SSRS Developer, you must hold a Bachelor's degree in computer science or IT and 3-5 years of experience in programming, SSRS, and development. SSRS Developer skills include communication, analytical, problem-solving, time management, computer literacy, programming, management, and multitasking.
A good resume is well-written and concise. It should be neat and easy to read, listing previous experience in a logical order.
Our resume samples will provide you with multiple examples of what you can include when writing your resume.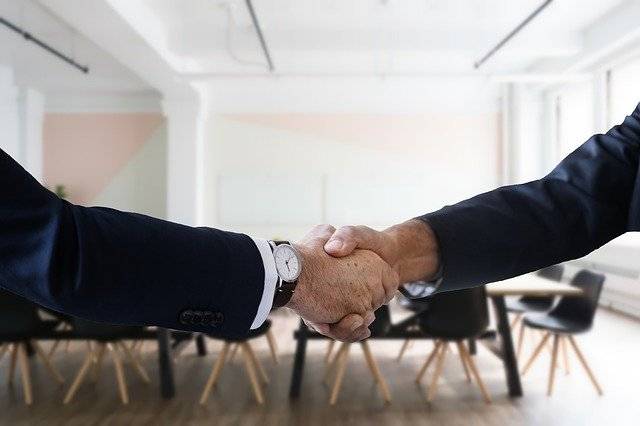 The Best SSRS Resume Samples
These are some examples of accomplishments we have handpicked from real Ssrs resumes for your reference.
SSRS Developer
Designed and develop stored procedures, queries and views necessary to support SSRS reports.
Extensively develop T-SQL using joins and sub-queries for complex queries which involve multiple tables from different databases.
Stay current on new technologies and trends, and proactively expand technical and functional skills within their Application Areas.
Designed, developed, and deployed software systems during a period of downtime when customer support was suspended.
Oversaw the implementation of a new data warehouse solution for an enterprise-level client by adhering to all deadlines and maintaining turnaround time for a 1-month project.
SSRS Developer
Configured the loading of data into slowly changing dimensions using Slowly Changing Dimension wizard.
Created several SQL scripts in order to have required check constraints, Indexes, and Views as per existing Business Rules.
Also Created Database Maintenance Planner for the Performance of SQL Server, which covers Database Integrity Checks, Update Database Statistics and Re-indexing.
Worked on administration tasks such as data loading, batch jobs, data unloading, backup & Recovery, user and application table management, upgrades, creating databases/file groups/ Files/transaction logs.
Developed new proprietary software systems, which provided immediate increases in revenue for the client after just 1 month of implementation.
SSRS Developer
Worked on Data Profiling dash board, done profiling to check the Counts, Min & Max values, null values and distinct values.
Worked on Data Quality dash board to set up some business rules and if the data doesn't meet those criteria then the erred out data will be shown in the report.
Worked on creating Alco Report which shows the sum of balances and number of accounts for Deposits based on each product across different Regions/Area.
Created custom SSRS reporting tools that provided real-time data to end-users while minimizing the company's programmers' time.
Provided training and support for SQL Server & DBAs; provided performance of DBA work on over a dozen different machines.
SSRS Developer
Modified SP's and formulated basic coding and scripting to be utilized for reports within the organization.
Analyzed data models, data relationships, and dependencies for greatest optimization.
Designed and developed stored procedures, queries and views necessary to support SSRS reports.
Created and maintained numerous databases for use by customers; re-engineered existing database schemas to use SQL Server 2000.
Designed a custom-built reporting system to analyze the sales data gathered from several different sources.
SSRS Developer
Scheduled jobs to execute SSIS packages which were developed to update database objects daily and maintained nightly loads of data by creating the corresponding tasks.
Created SSIS packages to export and import data from CSV files, Text files and Excel spreadsheet.
Involved in installation, configuration and developing of SSIS packages using BIDS.
Extensively using joints and sub-queries for complex queries which were involving multiple tables from different databases.
Managed the development of new features and enhancements in our business intelligence application.
SSRS Developer
Designed ER diagrams and mapped the data into database objects and involved in normalization of the database in OLTP.
Set database permission, backup, Maintenance Plans, SQL Server jobs.
Used SSIS package to populate data from excel to database, used lookup, derived column and conditional split to achieve the required data.
Add package configuration and package parameters to ensure the package execution in another server.
Demonstrated exceptional skill in training our new employees to ensure that they have the knowledge and ability necessary to offer exceptional customer service.
SSRS Developer
Designed new reports and wrote technical documentation, gathered requirements, analyzed data, developed and built SSRS reports and dashboard, supported more than 20 client companies' general business reports and benefit plan administration processes.
Developed different type of reports including: Sales Report, Client Contact Report, Accounting Statement Report, Employee/benefits census report, Benefits statements report, Enrollment count summary report, Billing report and other insurance/payroll/COBRA file transfer reports by using SSRS and SQL Server 2008/2012.
Scheduled and managed daily/weekly/monthly sales and operational reports based on the business requirements.
Created and maintained SSIS ETL packages to extract data from different systems, and load variety of large volume data into data warehouse from different sources like flat file, Excel file.
Trained thirteen staff members in SSRS development skills, as well as instruction to ten independent contractors in SSRS development and maintenance.
SSRS Developer
Implemented a project for Product Lifecycle Management, using Visual Studio 2008, to created packages that would upload the current information into the new system.
Some exposure to Windows Command Batch File, with adding a process that would kick off an e-mail upon error.
Created a fragmentation report for heavily used tables, with information from a pivot script.
Launched into the market MS-ASP application designed with SSRS.
Established positive cooperative relationships among designers and developers across multiple states, staying on top of updates, implementations, and modifications for current project management demands.
SSRS Developer
Involved in gathering Report Development Specifications (RDS) and SOWs for creating reports.
Developed parameterized reports which were used for making current and future business decisions.
Developed Stored Procedures to generate various Drill-through reports, Parameterized reports, Tabular reports and Matrix reports using SSRS.
Initiated innovative development between two databases using DTS source adapters and SQL queries; invited by colleagues from other states to assist in their design needs.
Transitioned into functional consultant, managing teams of developers and simultaneously training developers in new programming languages to remain versatile in any environment.
SSRS Developer
Created SSRS functional reports for in-house TBS Thermocoupler tracking Asp.net C# web app.
Tested data for data warehouse exported from Oracle and imported into Microsoft SQL.
Developed requirements definitions for Supply Chain Management for daily snapshot of bookings and shipments.
Developed reports, applications, and/or analyses for management areas such as sales, marketing, operations, and finance.
Collaborated in the development of project plans to meet deadlines.
SSRS Developer
Wrote a SQL based vacation and PTO accrual system with monthly and weekly posting of amounts earned and automatic increments of accrual rates based on hire date and associated reporting.
Created and maintain SSRS reports as Invoices and Monthly Summary Reports for clients.
Use scripting software (Boston Workstation) to created projects to automate database posting in client and company systems, based on database information, as an enhanced productivity tool.
Resolved all issues related to the maintenance of the Management Information Systems database.
SQL/SSIS/SSRS Developer
Involved in Planning, Defining and Designing data base using Erwin on business requirement and provided documentation.
Created and managed schema objects such as Tables, Views, Indexes and referential integrity depending on user requirements.
Performed backup/restore, database objects such as tables, procedures, triggers, constraints, indexes and views, user security management.
Used Joins, correlated and non-correlated sub-queries for complex business queries involving multiple tables and calculations.
Utilized a wide range of data analysis tools to aid in problem-solving activities and create presentations for Executive management.
Wrap Up
You need to make sure your resume stands out amongst the other candidates. It is the first impression that employers have of your work experience and skills. Use the samples above to put together a resume that best suits your needs and helps you get the job you want.