ETL Testers check that information transferred in between databases was transferred correctly and accurately. Their duties include understanding the business, gathering testing requirements, test preparation, gathering data, performing the test, and presenting results to the client. There are no educational requirements to work as an ETL Tester; however, there are ETL training programs. ETL Testers should have excellent communication, be detail-oriented, perform their work with precision, be organized, self-motived, independent, and have excellent customer service skills to be successful.
A good resume is well-written and concise. It should be neat and easy to read, listing previous experience in a logical order.
Our resume samples will provide you with multiple examples of what you can include when writing your resume.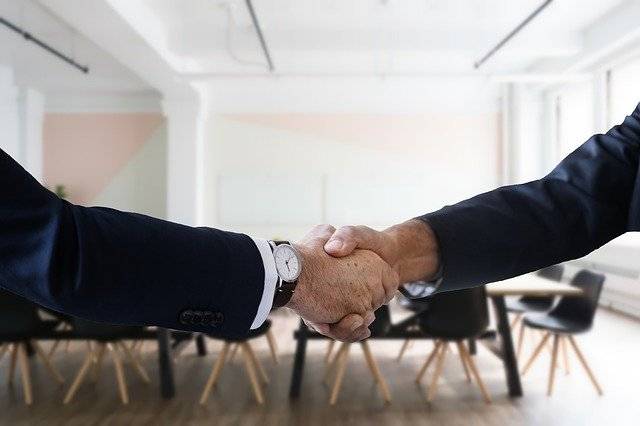 The Best ETL Tester Resume Samples
These are some examples of accomplishments we have handpicked from real ETL tester resumes for your reference.
ETL tester
Ensured data integrity and verified all data modifications and calculations during database migration using Informatica.
Designed and execute the test cases on the application as per company standards.
Preventing occurrences of multiple runs by flagging processed dates.
Analyzed test results, generate test reports, file bugs and follow up on resolution with development.
Created ETL test data for all ETL mapping rules to test the functionality of Informatica mappings.
ETL tester
Involved in Gathering requirements from Business Analysts and preparation of test scenarios and Test cases.
Used Informatica Power Center 8.6.1/9.0.1 as an ETL Tool for extraction, transformation and loading (ETL) of data into the Data Warehouse.
Responsible for testing Business Reports by running the SQL Queries on the database by reviewing the report requirement documentation.
Validated the Business Objects reports to ensure the quality of data being presented to the clients and did the regression testing for various scenarios on Designer, DeskI, QaaWS, Rich Client and Webi on BO XI 3.1 SP6.
Documented data into spreadsheets, then accessed SQL scripts to plot data against dates.
ETL tester
Good experience in onsite model work. Schedule and Co-ordinate testing tasks in QC.
Organize defect triage calls Development and Business team to resolve outstanding issues.
Gathering detailed business requirements and Technical requirements.
Analyzing and solving problems for change requests/ Enhancements.
Maintained Test Logs and Test Summary Reports and prepared Weekly Status Reports.
ETL tester
Prepared Test Plan based on Stakeholder Requirements, Solution Specifications and Test Strategy documents.
Documented test cases in Quality Center with pre-conditions, post-conditions, validations etc.
Progression testing involving Software testing including application security and vulnerabilities.
Confirmed an issue with a report by requesting that the second developer run a test.
Created additional reports to order data in the data warehouse for analysis.
ETL tester
Interacting with Business Analysts and Development teams to understand the business requirements and giving the estimates from testing prospectus.
Involved in prioritizing the requirements according to business needs and putting all the requirements in QC.
Tested the reports using Business Objects functionalities like Queries, Slice and Dice, Drill Down, Cross Tab, Master Detail and Formulae etc.
Run the report with the resulting data on the screen at all times.
Modified an Access query to add date ranges based on specific needs of business users, who were also always aware of all fresh data as it was delivered from the source system.
ETL tester
Rational Clear Quest Test cases loading and writing Test Plan and executing Test Cases and printing status report for the team meetings.
Worked with the co-testers closely in determining both medium and high severity defects, that would potentially affect the downstream systems before the release of the project.
Involved in Integrating and Functional System Testing for the entire Data Warehousing Application.
Reorganized complex tables and aggregated numbers as needed for reports.
Shipped 100% of testing requirements within the required time frames.
ETL tester
Review and understand the technical and functional specs for business logic and requirement.
Understand the business intelligence of data warehousing environments and the data flow from the source systems to the target systems.
Develop test strategies and approaches that align with business users.
Worked with the Development team to ensure feasibility of design and clarify user requirements.
Worked directly with the Executive Technical Lead to ensure validation of the overall project scope, which was within existing estimates and project plans.
ETL tester
Analyzed the existing system and process gaps in context of new conversion of Flagstar and RBCB bank changes.
Conducted JAD sessions with management, SME's, Business users and other stakeholders for open and pending issues to develop specifications.
Participated in peer review meeting for created Test plan, test cases and analyzing various testing documents and process of testing life cycle.
Prepared test cases in Test Plan tab execute in Test Lab and logged defects using Application Management Life Cycle QC 11.
Contributed to technical expertise by using different tools and techniques to solve issues related to database design, implementation, testing, and production process.
ETL tester
Review Business requirement for different Specialty center modules and provide Test estimation project management.
Analysis of Business requirements & Design Specification Document to determine the functionality of the ETL Processes.
Developed Test Cases for Deployment Verification, ETL Data Validation, Cube Testing and Report testing.
Worked on data modeling including data validation/scrubbing, data masking, data archiving and operational assumptions.
Completed all assigned tasks on time and in a timely manner in accordance with project expectations and timelines.
ETL tester
Analyzed the Business and User requirements and Participated in the creation, preparation, and conduct of quality assurance reviews and Functional/Regression testing.
Reviewed project documentation, business requirements to prepare detailed test schedules and plans.
Performed Integration, System, Regression, Performance and User Acceptance testing of an application.
Coordinated team members' work and allocate resources effectively to meet deadlines.
Consistently met critical schedule deadlines and demonstrated flexibility in handling new design requirements.
ETL tester
Created test case scenarios, executed test cases and maintained defects in internal bug tracking systems.
Developed and executed various manual testing scenarios and exceptionally documented the process to perform functional testing of the application.
Managed multiple OLAP and ETL projects for various testing needs.
Debugging the SQL-Statements and stored procedures for various business scenarios.
Conducted test script development, testing, and reporting.
ETL tester
Written Test Scripts based on the Business requirements and executed Functional testing and data validation, data reconciliation with defect correction and retesting, followed by regression and performance testing.
Involved in gathering and analyzing the user requirements in coordination with Business.
Identified the Facts, Dimensions, and grain of the Dimensional mode, and referential joins.
Performed Unit, Integration, and Regression testing to validate report and mapping functionality.
Evaluated the validity of research data, determined and provided solutions; developed system design specifications.
Wrap Up
You need to make sure your resume stands out amongst the other candidates. It is the first impression that employers have of your work experience and skills. Use the samples above to put together a resume that best suits your needs and helps you get the job you want.