Structured Query Language (SQL) Analysts created scripts and programs to complete processes to analyze data in a database. Their duties include writing scripts, creating reports, cleaning the database, creating functions, adding data and designing tables and presentations. To work as a SQL Analyst most typically have a Bachelor's degree in business, computer science, mathematics or another related field. SQL Analysts must demonstrate technical competence, multitasking capability, ability to work self sufficiently, mathematics and programming skills and attention to detail.
A good resume is well-written and concise. It should be neat and easy to read, listing previous experience in a logical order.
Our resume samples will provide you with multiple examples of what you can include when writing your resume.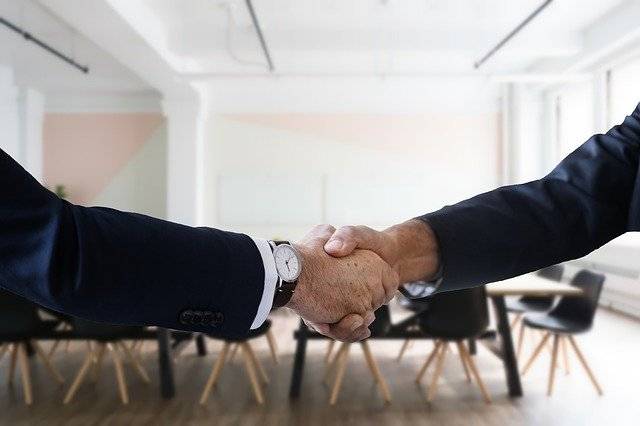 The Best SQL Resume Samples
These are some examples of accomplishments we have handpicked from real SQL resumes for your reference.
SQL Analyst
Designed databases, stored procedures, reports, and data input interfaces using SQL Server 2005, 2008 and C#.
Developed C# applications add-ons for ERP systems to better accommodate user needs and provide accurate information validation.
Created and updated applications for internal company operations using C#, SQL Server 2008 and SQL Server 2005.
Interacted with business and executive teams to generate meaningful and timely analysis.
Developed analytical processes, data models, and reports to evaluate core business processes.
SQL Analyst
Performed analysis and presented results using SQL, SSIS, MS Access, Excel, and Visual Basic scripts.
Imported, exported and manipulated large data sets in multi-million-row databases under tight deadlines.
Wrote and automated tools and scripts to increase departmental efficiency and automate repeatable tasks.
Manipulated files and their associated data for rapid delivery to clients or loading onto internal databases.
Began to develop proposals that would improve efficiency while saving the organization money.
SQL Analyst
Created daily reports in designed Excel spreadsheet with pivot tables.
Identified data issues and provided recommendations for resolution to ensure optimal performance.
Interacted and communicated with colleagues as needed as both a technical and functional expert.
Effectively represented system requirements in the design of SAP systems, which included an increase of $2 million in annual savings.
Collaborated with development and business teams to design and implement a data warehouse that enhanced decision making. MIS module and an E-Commerce module.
SQL Analyst
Performed sophisticated ad-hoc or ongoing custom analyses against medical claims to support business stakeholders.
Developed and deployed quality T-SQL codes, stored procedures, views, functions, triggers and jobs.
Designed and Populated specific tables, databases for collection, tracking and reporting of data.
Efficiently consolidated and cleaned data for improved reporting and analysis of monthly financial activities to CFO.
Technical skills as an SQL Analyst gained due knowledge to provide end-user solutions for business users with various backgrounds.
SQL Analyst
Analyzed data collected in stores (DTS Package, T-SQL, jobs, stored-procedures and queries) and provided reports to the commercial team (Excel, VB Script, Macro).
Compiled lists of stores respecting criteria given by client services, while minimizing collection costs (T-SQL, Queries, Views).
Assured and checked the quality and the integrity of the data received from the store collectors (T-SQL, Queries, jobs, stored-procedures).
Wrote and analyzed trending reports, drew extrapolations from findings to/with the project manager and the commercial team (SSRS, Excel, T-SQL, Queries).
Supported the Finance System by providing a comprehensive view of the financial data for the business unit through ad hoc reports and queries.
SQL Analyst
Extensive tuning activities on pl/sql procedures, functions, procedures, and such to enhance performance.
Extensive programming activities (pl/sql) on a 10G/11G RAC development system for ultimate deployment to production.
Developed rman backup routines to implement best-proactive backup activities.
An essential contributor in meeting a critical project deadline; immediately took over the responsibility of the deliverable from another employee with minimal guidance.
Led an unfamiliar team member through their first major project; provided clear direction, support, and frequent coaching while remaining focused on deliverable deadlines.
SQL Analyst
Continually add improvements and features to analytics portal and related software.
Develop dashboards that help users gain insight into complex business questions quickly and reliably.
Worked closely with data analysts and business partners to understand their needs and the data behind them, which facilitates much more useful reporting and analysis.
Maintained low error rate to be consistently graded and recognized as the top SQL analyst in the firm.
Updated design, implementation, and performance of ERP systems by pre-testing, scripting, and coding.
SQL Analyst
Managed Data extract (Source Access requests/Permission/ETL modules) from MS internal sources to test repository for analysis.
Including communications with Source's system data stewards to verify source's content integrity and anomaly.
Execute Data Analysis on source data based on defined Scenarios/Use Cases to determine/verify existence and usability of the desired attributes.
Created PowerPoint presentation decks for displaying results of the Analysis based on Scenarios, recommendations, gaps and case study.
Served as a key contributor to the development of new integrated tools for analyzing data in a real-time environment.
SQL Analyst
Billable client support for special requests and second level help desk.
Strong user interface and reporting design skills translating client requirements into professional reporting.
Created data queries for clients using SQL, Crystal, Access and Excel.
Implemented modifications to make SQL more efficient through testing, automation, and code re-use by others.
Responsible for developing applications that have been used throughout the world.
SQL Analyst
Responsible for testing, implementing ticketing systems and MS Share point support.
Build Processing/SQL Servers (physical and virtual) for internal testing and client usage.
Monitor functionality of internal/external server environments.
Provided accurate documentation for the DWR suite of products both internal and client usage.
Learned to communicate with business analysts and software developers to gain a clear understanding of the daily needs of their respective professions.
SQL Analyst
Created new tables, import, update and scrub data from multiple sources using SSMS, SSAS and Excel.
Review client requirements and translate to technical solutions for development.
Created test cases and preform end to end testing of business intelligence products for Windows phone.
Worked with Microsoft team to resolve customer issues, add users, manage group security.
Proactively analyzed and documented the business processes for which I was responsible; implemented complex queries and reports to produce comprehensive information for downstream departments.
SQL Analyst
Methodically analyze data before and after changes in the operating server environment, to critically determine weaknesses, including errors in processes; and make recommendations to improve performance.
Consult with internal customers, and collaborate with vendors and technical infrastructure personnel to respond and resolve day-to-day support calls, and incidents logged in production.
Explore new technology, commercial off the shelf software tools and applicable business processes, to share and keep peers and customers informed of market trends; to enable effective business process improvements.
Implemented a tracking system that allowed downstream departments to effectively meet deadlines, target goals, and project expenditures; redesigned the system to coincide with changing project targets.
Coordinated with finance and other departments while remaining in compliance with all state, federal, and local regulations regarding financial reporting.
Wrap Up
You need to make sure your resume stands out amongst the other candidates. It is the first impression that employers have of your work experience and skills. Use the samples above to put together a resume that best suits your needs and helps you get the job you want.