A Business Intelligence Analyst has strong computer skills and works to address the needs of the business through data analysis. A business intelligence analyst needs to be inquisitive, detail-oriented, analytical, and able to spot trends. A bachelor's degree in a related field is typically required as well as knowledge of business intelligence software such as SQL or SAP Business Objects.
A good resume is well-written and concise. It should be neat and easy to read, listing previous experience in a logical order.
Our resume samples will provide you with multiple examples of what you can include when writing your resume.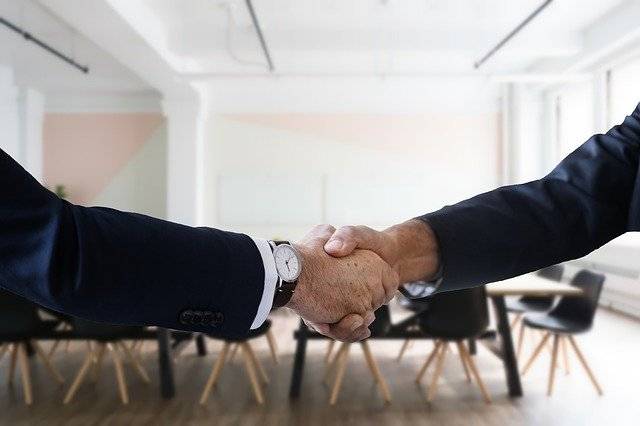 The Best Business Intelligence Analyst Resume Samples
These are some examples of accomplishments we have handpicked from real Business Intelligence Analyst resumes for your reference.
Business Intelligence Analyst
I work closely with col- leagues in the curricular, program, and research units to: understand their business processes and data analysis needs, define key performance metrics, interpret analytics results, and identify trends and develop narratives from the data.
I track operational data that measures these units' activities, efficiency, and progress toward strategic objectives.
I am also responsible for developing original reports, dashboards, and other means of sharing data-driven insights with our stake- holders.
Business Intelligence Analyst
Responsible for the development and maintenance of SSRS and Business Intelligence reporting.
Crystal Report development including working with complex report designs: multiple sub reports, complex formulas, conditional formatting and command objects.
Providing personalized and ongoing training to support end user needs.
Business Intelligence Analyst
Responsible for directing and managing the strategic enterprise business intelligence initiatives.
As a senior leader within the information management acted as a strategic advisor to business units to implement critical process centric business intelligence initiatives for warehouse management, distribution business process, revenue recognition, planning and forecasting, on time delivery, flash and implemented self-service capabilities to enable business teams for operational and informed decision making using Business Objects, Qlikview and Tableau.
Presented and implemented the overall business intelligence vision and mission to senior leadership and oversaw the steering committee to prioritize and implement critical business changes to drive process effieciences.
Business Intelligence Analyst
Implemented Agile methodology to configure and develop process, standards and procedures throughout the project.
Responsible for coordinating with the client's Business Analysts team to understand business requirement, functional requirements and conversion of business requirements/specifications into technical requirements. Perform GAP analysis and create functional design document.
Responsible for creating reports for Business users, served as a technical support for small teams, take care of logistics, create minute of meetings and document everything needs to be following proper guidance and compliances.
Business Intelligence Analyst
Cooperated with a Data Engineer and a Business Intelligence Analyst to build and configure a Cloud-based analytics system on Amazon Web Service.
Successfully parsed the data in CSV file, and paralleled data upload to AWS MySQL database by using Python multithreading.
Constructed data pipelines among AWS RDS MySQL, AWS S3 and AWS Redshift, and developed facilities to support database partition and transfer.
Business Intelligence Analyst
Responsible for driving and implementing overall delivery of HR Analytics platform to support LSG HR leaders.
Provide functional & technical expertise in researching, analyzing, designing HR Analytics & Reporting through collaboration with HRIT, Senior Leaders and HR teams to generate meaningful metrics.
Initiate thorough analysis of HR business processes to increase efficiency and data integrity within Workday, Kenexa and Rewards Platform.
Business Intelligence Analyst
Deep experience with the design and development of Tableau visualization solutions.
Use Measure name and Measure Value fields to create visualizations with multiple measures and dimensions.
Develop, organize, manage and maintain graph, table, slide and document templates that will allow for efficient creation of reports.
Created Rich dashboards using Tableau Dashboard and prepared user stories to create compelling dashboards for Manheim Sales management actionable insights.
Business Intelligence Analyst
Acquire data from primary or secondary data sources and maintain databases/data systems.
Interpret data, analyze results using statistical techniques and provide ongoing reports.
Preparing the appropriate templates to prepare the budget by all concerned departments.
Develop and implement data collection systems and other strategies that optimize statistical efficiency and data quality.
Business Intelligence Analyst
Performed regular data analysis, including ETL from Data Warehouse, generating ad-hoc reports using Microsoft tools (PowerBI, Domo).
Generated quarterly & monthly standard customer reports, using in-house tools, Excel (Databases), and Salesforce.
Was the first to explore new data sets, improve their quality and support our data engineers as content expert to ingest data into Data Warehouse.
Collaborate cross-functionally with different departments to support data and reporting automation.
Business Intelligence Analyst
Writing custom queries to automate processes to increase efficiency, save time and generate more profit; SQL.
Analyze, Create and set monthly reserve with accounting for client/vendor's monthly budget; Month end.
Successfully handled all escalations internal, external and from all valued partners and customers.
Cross training and provide coaching to manage and train off shore business partners maintain their KPI.
Created automated reports for multiple teams using SQL to increase productivity by 45% in the workforce.
Business Intelligence Analyst
Utilized tools (SQL, Excel, and MS-Access) to analyze, query, sort and manipulate data per defined business rules and procedures.
Utilized SSIS, SSMS, both macros and VBA in Excel and MS-Access to migrate data, extract, transform, validate, and integrate data from different platforms.
Extensively used SSIS transformations such as Lookup, Derived column, Data conversion, Aggregate, Conditional split, SQL task, Script task, Merge and Merge join, Union All, Lookup, and Send Mail task etc.
Used ETL (SSIS) to develop jobs for extracting, cleaning, transforming and loading data into data warehouse.
Business Intelligence Analyst
Awarded for successfully implemented 6 channel clients totaling $10million+ in yearly contract revenue.
Reduced client bad debt amount and uncollected cash by 20% by identifying inconsistencies in diagnosis codes.
Boosted reporting accuracy for over 2 million accounts by developing numerous ad-hoc SQL queries to minimize transactional data issues, discover incorrect reporting logic and streamline error turnaround time.
Wrap Up
You need to make sure your resume stands out amongst the other candidates. It is the first impression that employers have of your work experience and skills. Use the samples above to put together a resume that best suits your needs and helps you get the job you want.