Registered Nurses take care of patients in nursing homes, hospitals, and medical offices. They observe, record, counsel, and educate patients, as well as administer them medications, tend to them, and perform physicals and diagnostic tests. A Registered Nurse must have a Bachelor's of science in nursing (BSN) to be licensed. Registered Nurses must be professional, culturally aware, patient, and have great compassion. They must also have great communication, time management, critical thinking, and problem-solving skills.
A good resume is well-written and concise. It should be neat and easy to read, listing previous experience in a logical order.
Our resume samples will provide you with multiple examples of what you can include when writing your resume.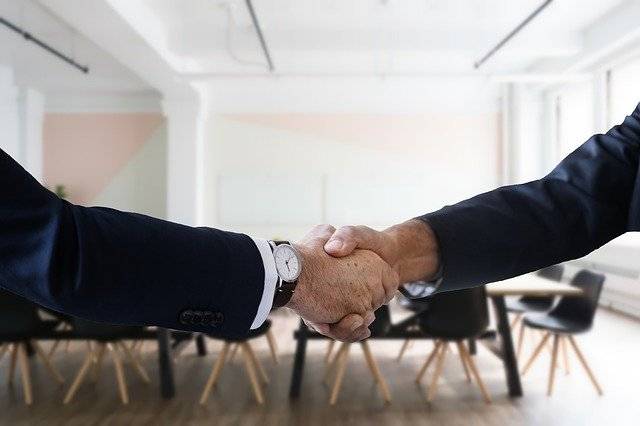 The Best Registered Nurse Resume Samples
These are some examples of accomplishments we have handpicked from real Registered Nurse resumes for your reference.
Registered Nurse
Assess and provide care to residents with compromised respiratory, cardiovascular and gastrostomy needs such as individuals with ventilators, tracheostomy, J-PEG and G-tubes.
Provide respiratory therapy for patients with acute and chronic respiratory conditions.
Participate in a code blue crisis and perform CPR to resuscitate patient(s).
Provide treatment for wound care on pressure sores and surgical wound.
Provide feeding through G-tubes and J-tubes for residents unable to consume sufficient calories to meet metabolic needs.
Registered Nurse
Performing Admission and ongoing assessments and monitoring vital signs, hemodynamics, telemetry status, pain levels, neurological status, medication reactions and overall patient conditions throughout a 12 hour shift on a SICU.
Patient populations include multi-system trauma patients, fresh post-op cardiac surgery patients, critical post-op patients and overflow medical ICU patients.
Critical thinking and decision making to ensure safe and efficient care in a critical care enviroment.
Registered Nurse
Communicates regularly with other healthcare providers including physicians regarding ongoing updates in the patient's condition.
Coordinated care with other staff members and endorsed care to other nurses, social workers, case managers and other departments that are directly involved in patient care with numerous involvement in interdisciplinary teams.
Managed high daily patient volume including frequent admissions and discharges. Proficient in all documentation and charting to ensure accuracy and patient confidentiality.
Registered Nurse
Works as a Night Shift team member in an Intermediate Care unit as primary registered nurse and performs direct patient care with a 3:1 patient-RN ratio.
Works as a Charge RN/Team Leader for the unit.
Skills include coordinating with House Supervisor, Bed Placement, and other units to assign patients to beds, assesses for appropriate admissions, assesses staffing needs for unit, assures RN's receive breaks, does chart audits and real-time audits on the floor (including fall audits, narcotic count for pyxis machines, and blood transfusions), assigns staff to beds based on acuities and patient needs, assists staff with any resource needs on the floor, rounds on each patient and checks on each RN.
Works as a preceptor for new graduate RN's, new to specialty RN's, and traveler/float RN's.
Registered Nurse
Reliable and diligent Registered Nurse who can easily adapt to a fast paced situation including medical and surgical emergencies.
7 years hospital and clinical expertise in surgical and medical care.
Patient-focused team player in providing and ensuring optimal level of patient care.
Demonstrates fluency in speaking Arabic, Tagalog and English depending on patient's need.
Registered Nurse
The unit provided a broad range of general nursing care services in areas of vital signs, catheterization,feeding tubes,IV and central lines.
Performing physical, psychological and social assessment of patients.
Scheduling admission and discharges of patients.
Developing written nursing plan based on patient assessment and diagnosis.
Registered Nurse
Upon transferring to a different location within the same hospital, my experience has expanded to include the gerontological population.
Infection prevention and safety are important priorities.
I've learned to see the "big picture" which include medication side effects, psychosocial histories, and physical trends during hospital stay and baseline.
Registered Nurse
Efficient and self-reliant nurse providing post-surgical care for medical, neurological, and orthopedic patients.
Assisted with joint replacement program launch.
Transferred to Quality management department, with duties including data analytics and report generation for Nursing, Physician, and hospital wide improvement measures.
Registered Nurse
Provided direct quality care, including daily monitoring, recording, and evaluating medical conditions for up to 14 patients per day on the subacute unit.
Conducted patient admissions and discharges.
Collaborated with other healthcare disciplines such as Dietary, Medical, Rehabilitation, Palliative, Social Services, and Hospice.
Registered Nurse
Providing home visits to patients within a home health care setting including skilled visits such as, infusions, med pours, wound care, assessment, med administration.
Completing a comprehensive, head to toe assessment of patients in order to determine which services they require.
Supervising the Home Health Aide and educating the Aide on how to provide proper care to their assigned patient.
Completing Start of Cares and managing all patient files according to Department of Health standards.
Registered Nurse
Provide acute care for the pediatric and adult population, managing up to 12 patients at a time.
Demonstrate proficiency in handling multiple medical emergencies including level 1 traumas, strokes, sepsis, cardiac arrests, conscious sedations, GI bleeds, ob-gyn and psychiatry care.
Exhibit advanced clinical skills including IV insertion, telemetry, airway management/intubated patient care,administering blood transfusions, bar coding/medication administration, indwelling catheter and straight catheter insertions and wound care.
Registered Nurse
Establishing a compassionate environment for patients and family members by providing emotional and psychological support.
Assuring quality of care by adhering to therapeutic standards.
Identifying potential issues of abuse of pain medication and assist the patient with a referral for treatment.
Providing crisis intervention for complex patients who present with increasingly complicated medical conditions.
Wrap Up
You need to make sure your resume stands out amongst the other candidates. It is the first impression that employers have of your work experience and skills. Use the samples above to put together a resume that best suits your needs and helps you get the job you want.