Medical secretaries organize administration and clerical duties within healthcare facilities. Their duties include scheduling appointments, following up with customers about upcoming appointments, processing billing and insurance claims, answering phone calls, dealing with the mail, scheduling meetings, and managing the database and filing systems. The knowledge needed to work as a medical secretary can be taught on the job to anyone with a high school diploma, though further education through a certificate in Certified Administrative Professional (CAP) or Organizational Management (OM) would help your job prospects. Medical secretaries must demonstrate knowledge of medical terms, computer literacy, organizational skills, empathy, active listening, good communication, and customer service.
A good resume is well-written and concise. It should be neat and easy to read, listing previous experience in a logical order.
Our resume samples will provide you with multiple examples of what you can include when writing your resume.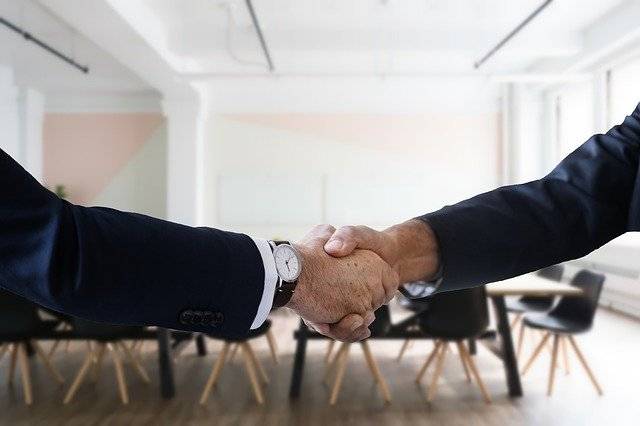 The Best Medical Secretary Resume Samples
These are some examples of accomplishments we have handpicked from real Medical Secretary resumes for your reference.
Medical Secretary
My duties as a behavioral health medical secretary are checking in patients, verifying demographics and billing information.
Taking and applying insurance co pays and patient payments, answering billing questions.
Answering very high volume of inbound calls ensuring timely and accurate response to patient and doctor messages.
Checking patients out after appointment, scheduling appointments, procedures and testing, in our office and with other specialists.
Medical Secretary
Ensures physician productivity by maintaining calendars; scheduling patient appointments; physician consultations; professional meetings, conferences; teleconferences, and travel.
Produces information by transcribing dictation, preparing medical reports and summaries, patient histories, operative notes, manuscripts and correspondence; planning, organizing, coordinating and controlling projects.
Maintains patient confidence and protects operations by keeping information confidential.
Represents physicians by screening incoming telephone calls; recording and transmitting messages; scheduling, receiving, and announcing scheduled patients and visitors; screening unscheduled patients and visitors; arranging referrals to other health care providers; scheduling appointments for consultations.
Medical Secretary
Primarily responsible for taking patient phone calls and scheduling over the phone.
Collects patient demographic related data, electronically verifies insurance eligibility, coordinates pre-authorizations as appropriate.
Performs administrative and office support activities for multiple physicians.
Medical Secretary
Supports physician staff by representing physicians; screening and sorting mail, documents, and telephone calls.
Scheduling patient appointments and arranging referrals; billing patients and third-party payer.
Controlling accounts receivables; transcribing dictation; preparing medical reports, patient histories.
Medical Secretary
Collect patient co-payments and payment transactions, including third-party payer authorization and outstanding balances to insurance companies when needed.
Verify insurance and authorization for medical treatment of patients.
Perform pulmonary function tests, including spirometry, diffusion study, flow volume and lung volume loops, in addition to vital sign readings.
Medical Secretary
Greet and register patients with appointment by verifying and updating existing demographic information, medical insurance, and payment statuses via telephone and email.
Secured cash, check, and credit card payments from patients at the time of service, co-pays and deposits for hearing aids, batteries and repairs.
Scheduled and rescheduled patient appointments, screened visitors and responded to routine request for information and addressed medical inquiries from patients via telephone.
Maintained patients records by photocopying and filing documentation appropriately.
Medical Secretary
Communicate effectively using health literacy to answer the questions or concerns of patients while assigning appointments, both in person and over the phone.
Create Excel spreadsheet to ensure the multiple tasks of each individual within the office are known and are fulfilled to office standards.
Confirm and record medical payments, while verifying insurance policies, using medical software and databases.
Medical Secretary
Ensure physician productivity by maintain calendars; scheduling appointments, professional meetings, conferences, telephone conferences, and travel.
Generates revenues by completing direct patient and third-party billing; monitoring account receivables; initiating collection calls and reminders.
Ensure timely submission of completed House Staff appointment applications to the medical center.
Produces information by transcribing dictation, patient histories, operative notes, correspondence; planning, organizing, coordinating and controlling projects.
Medical Secretary
Greet and check-in patients, and collect personal, medical, and insurance information.
Schedule, reschedule, and verify patient appointments; schedule appointments with secondary care providers.
Coordinate physician schedules and maintain patient flow by communicating patient arrivals or delays.
Medical Secretary
Accurately collect, update & verify patient demographic & insurance information in CROWN & IDX system.
Using IDX to check patients in for their appointments and make follow up appointments upon checkout.
Collection of copayments and posting of payments to IDX system, and daily reconciliation of the cash draw.
Medical Secretary
Compiles and records medical charts, reports, or correspondence, using typewriter or personal computer.
Greets visitors, ascertains purpose of visit, and directed them to appropriate staff.
Interviews patients to complete documents, case histories, or forms, such as intake or insurance forms.
Operates office equipment, such as voice mail messaging systems, and uses word processing, spreadsheet, or other software applications to prepare reports, invoices, financial statements, letters, case histories, or medical records.
Medical Secretary
Assist in retrieving old medical records from previous physicians and forwarding medical records to new physicians, law offices or for chart audits.
Enter demographics, insurance information and scan documents into the patient's Electronic Medical Record.
Perform other administrative duties such as answer & direct incoming phone calls, take messages, print & distribute incoming faxes, completing forms, and sort & distribute mail.
Wrap Up
You need to make sure your resume stands out amongst the other candidates. It is the first impression that employers have of your work experience and skills. Use the samples above to put together a resume that best suits your needs and helps you get the job you want.