A Human Resources Assistant helps the human resources department with all their personnel issues. Duties include hiring people, firing people, dealing with disciplinary issues, dealing with OSHA requirements, writing employee policies, and writing employee handbooks. Educational requirements are a high school diploma or equivalent. Skills needed to perform duties are excellent people skills, outstanding communication skills, good judge of character, basic computer literacy, grace under pressure, able to multitask and deal with stress.
A good resume is well-written and concise. It should be neat and easy to read, listing previous experience in a logical order.
Our resume samples will provide you with multiple examples of what you can include when writing your resume.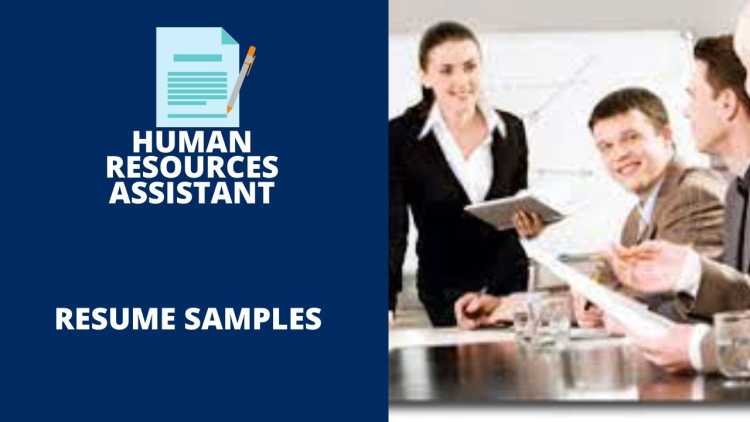 The Best Human Resources Assistant Resume Samples
These are some examples of accomplishments we have handpicked from real Human Resources Assistant resumes for your reference.
Human Resources Assistant
Responsible for on-boarding field employees, serve as a liaison between vendors and customers.
Provided high level of confidentiality and administrative support to human resources manager.
Managed calendar, schedule interviews, process employee hire paperwork.
Located, interviewed, screened, and selected qualified candidates in accordance with legal requirements.
Employed a paperless system to schedule job interviews based on the needs of the hiring department.
Human Resources Assistant
Provided administrative assistant support and Project Management to multiple Human Resources Managers as needed.
Distributed and documented Severance Packages, Pay Outs and other financial reports as part of Hotel Closing Projects.
Answered high volume of calls and emails from respective department leaders, team members and employees.
Employed an effective process for entering new-hire information and timecards into the computer system.
Recommended several cost-effective changes that improved the workflow of the human resources department.
Human Resources Assistant
As a Human Resources assistant, job duties and responsibilities include activities related to recruiting, interviewing, hiring, training, and development.
I maintain accuracy in all employee personal files.
Ensure compliance with all federal, state and local human resource laws.
I also partner with store management to direct all human resource policies and procedures; and maintain confidentiality as a priority.
Strongly recommended a different approach to training.
Human Resources Assistant
Maintained employee files and the HR filing systems (ADP, Wage Works, Fidelity 401K, Taleo, Benefits, Small Improvements).
Conducted and sent pre-employment background checks via Sterling Background for all new employees and staff.
Scheduled and arranged interviews on and offsite for job applicants with CTO.
Remotely attended weekly HR team meetings; assembled and distributed weekly agenda to HR team.
Created promotional and instructional materials for a new orientation program to be used by all new employees.
Human Resources Assistant
Responsible for data entry and transactional processes on multiple platforms and HRIS (ADP Workforce Now).
Complete basic HR tasks such as processing employment verifications, background checks, internal professional development program, vendor relations, new hire/onboarding and termination paperwork, vendor invoices, medical claims, FSA accounts, employment posters, maintaining personnel files, miscellaneous administrative duties, data collection projects, and others as assigned.
Provided support as needed to the Human Resources team.
Managed the recruitment, interviewing, and orientation of approximately 400 new employees.
Worked under supervision in a fast-paced dynamic environment.
Human Resources Assistant
Composed letters for employment verifications, social services, and other administrative requests.
Processed New Jersey unemployment, disabilities, and workers compensation claims according to state guidelines.
Evaluated and processed criminal background reports, application audits, I-9 forms, and drug test results.
Actively participated in training, policy and procedure development, and other HR general functions.
Handled numerous tasks including assisting the supervisor with the filing and retrieval of time cards, running errands, faxing and printing correspondence, preparing reports, organizing files, and making photocopies.
Human Resources Assistant
Assisted staff with routine HR related questions, served as the first point of contact for employees.
Managed, organized and updated files, records, correspondence, charts and reports – Performed HR office services such as: filing documents, printing reports and documents, stocking of equipment and supplies.
Set up meetings and interview schedules as part of recruitment process – Received applicants and guided them, functioning as company representative.
Assisted in creating departmental policies and procedures that are consistent with the employer's established guidelines to maintain a positive work environment.
May have participated in appropriate mandatory training sessions pursuant to employer guidelines.
Human Resources Assistant
Doing background checks and verifying the references, work experience and academic qualifications of applicants.
Receiving and reading through the CVs that job seekers have sent in to the recruitment agency.
Attending network events and using marketing to attract suitable and potential candidates.
Updating the recruitment agency database with the details of potential candidates.
Calling up a candidate and informing them if they have been successful or unsuccessful in their application.
Human Resources Assistant
Manages travel and expenses using HRIS systems such as Concur and Disney Travel for all four Vice Presidents of Human Resources.
Manages meeting preparation and follow through including: scheduling/setting up conference rooms, preparing agenda, presentations, preparing research, people and company profiles, audio-visual materials and any additional required material.
Coordinates meetings with internal management and external contacts supporting Vice Presidents of Human Resources.
Proactively organizes and manages calendars and schedule all meetings, special events and conference calls with an understanding of pre-established personal preferences.
Managed the hiring and training of a team of twelve new employees, including providing ongoing supervision, coaching, and training.
Human Resources Assistant
Administer and resolve issues with medical and retirement 401(K) applications for over 1300 employees.
Updated job descriptions, organizational charts, employee handbook manual which outlines disciplinary procedures, code of conduct, FMLA policy and benefits information.
Interpret and explain human resources policies, procedures, laws, standards, or relation issues, such as harassment allegations, work complaints.
Onboard and process new hires by administering necessary paperwork, prepare offer letters, conduct background checks, and communicate duties and responsibilities, compensation, benefits, schedules, working conditions, promotion opportunities on average for over 60 new hires per month.
Trained the team to meet the mission-critical exit criteria for the proposed change from a temporary to a permanent position.
Human Resources Assistant
Maintained the work structure by updating job requirements and job descriptions for all positions.
Prepared employees for assignments by establishing and conducting orientation and training programs.
Maintained a pay plan by conducting periodic paid surveys; scheduling and conducting job evaluations; preparing pay budgets; monitoring and scheduling individual pay actions; recommending, planning, and implementing pay structure revisions.
Prepared Insurance, and Union Enrollment forms for employees who completed their probationary period.
Helped achieve this goal in less than two months.
Human Resources Assistant
Maintains employee information by entering and updating employment and status-change data.
Provides secretarial support by entering, formatting, and printing information; organizing work; answering the telephone; relaying messages; maintaining equipment and supplies.
Maintains employee confidence and protects operations by keeping human resource information confidential.
Trained and guided new employees through orientation programs for their first ninety days in three different organizations.
Coached and supported sixteen line supervisors to ensure that all employees had been properly trained and were able to perform their job functions effectively during onboarding.
Wrap Up
You need to make sure your resume stands out amongst the other candidates. It is the first impression that employers have of your work experience and skills. Use the samples above to put together a resume that best suits your needs and helps you get the job you want.