Architectural Designers created plans for buildings and spaces within a building. They use a variety of software programs to design exterior and interior spaces. Their duties include developing floor plans, giving presentations, creating models, managing budgets, providing drawings and sketches, coordinating with other professionals such as engineers, and choosing the appropriate materials based on the client's preferences. Architectural Designers need an associate or bachelor's degree in architecture or a related field along with several years of experience designing architectural space.
A good resume is well-written and concise. It should be neat and easy to read, listing previous experience in a logical order.
Our resume samples will provide you with multiple examples of what you can include when writing your resume.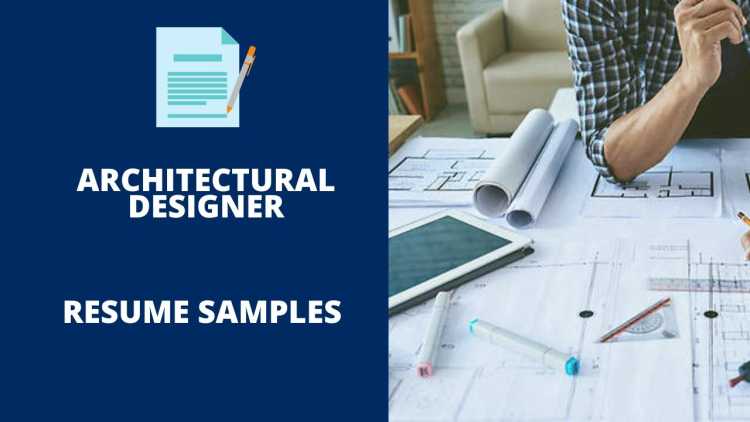 The Best Architectural Designer Resume Samples
These are some examples of accomplishments we have handpicked from real Architectural Designer resumes for your reference.
Architectural Designer
Created construction drawings and supporting materials for residential interior design projects.
Designed floor layouts and detailed drawings for high-end residential projects.
Developed 3D room renderings for client presentations.
Combined my professional, organizational, and people-management talents with my innovative architectural and design skills in a position as a Facility Manager for an office and retail complex.
Evangelized the importance of design by providing in-depth and practical advice to numerous clients on every aspect of their new home, architecture, landscape, and interior designs.
Architectural Designer
Develop complete FF&E presentation packages for the client to review and approve.
Prepared and revise specification books including budget pricing for entire project.
Build strong relationships with owners, vendors, manufacturers and co-workers through daily communication.
Survey existing conditions of facilities to determine possible architectural problems for future renovations.
Marked 100% customer satisfaction rating by earning awards as "best designer" for five consecutive years.
Architectural Designer
Designed and detailed interior and façade designs and space planning for multiple projects including restaurants, airport retail kiosks and stores, residential renovations, restoration, and civic and community buildings.
Rendering and graphic design for client proposals and presentations.
Created detailed construction documents for fabrication, installation and construction.
Obtained a Master's degree in Architectural Design by completing the program with an internship at the top firm for interior design in the nation.
Designs resulted in prestigious awards with regard to aesthetics and function from both professional organizations and national publications.
Architectural Designer
Furnish architectural design and drafting services for established architectural design firm.
Participate in construction meetings interfacing with project managers, engineers and foremen.
Utilized CAD and Revit applications with attention to detail and accuracy.
Focused on providing superior customer service while managing the building's facilities, overseeing landscaping activities, communicating with tenants, and coordinating construction on renovations.
Introduced environmentally-friendly construction process to save the company money by recycling building materials; designed and supervised the installation of water catchment system to recycle water used on new landscaping designs.
Architectural Designer
Responsible for schematic, architectural, and construction drawings and visit sites to verify the work.
Coordination of construction drawings and Conducting client meetings.
Looking into New York and New Jersey building codes for various projects.
Negotiated seamless access to buildings for both handicapped customers and construction workers through special access gates.
Developed a design which converted two outdated bathrooms into a single elegant space.
Architectural Designer
Produce commercial and residential drawings for documentation and reference for each design process.
Consult with clients and organize meetings to appropriately inform logistics, time frames, and design boundaries.
Assess projects on site with exacted measurements for refinements in renovation.
Refined a costly design error which was simulated on the CAD system yet undetected until construction had begun.
Re-designed the interior of a home to accommodate the needs of an elderly aunt who would be living with her daughter and son-in-law.
Architectural Designer
Designed and managed projects for numerous high end retail stores.
Standardized architectural details and drawing formats for retail division.
Worked closely with the principals to develope and prepare presentations for design competitions.
Developed plans for numerous homes, apartment units, and additions for friends and family across a range of budgets.
Determined building materials, dimensions, and designs with knowledge of federal and state codes, zoning ordinances, and building design.
Architectural Designer
I practiced design strategies delivering tailored residential experiences utilizing the cutting-edge of architectural technology.
My professional experience includes detail drawings, assembling CDs and maintaining client relations.
During development I tested multiple variations and best-use cases for residential programs that resulted notably in the redesign of a light-well and adjacent stairway.
Instrumental in developing blue prints from conceptual sketches to final construction plans.
Designed and supervised the construction of a multi-use county community center that included extensive landscaping, a car museum, and a 5,000-seat football stadium.
Architectural Designer
Designed and Build work for several commercial projects, institutional, medical, educational, and industrial buildings.
Assisting in developing the entire architectural development of a project from schematic design through construction, in collaboration with other departments and team members to formulate drawings consistent with the owner's agreement and budget objectives.
Developing construction documents and preliminary structural framing plans to provide guidance for structural engineering development as well as basic footing and foundation wall designs.
Completed design work for an exclusive new residential community in Washington, DC.
Participated in land purchase negotiations totaling $28 million.
Architectural Designer
Coordinated engineers and consultants in restoring and modernizing the United Nations complex.
Extensively researched architectural designs and organized submissions; Gained a rich understanding of numerous cultures, commemorative spaces and building elements within the context of historic preservation and sustainable design principles.
Produced construction documents and evaluated the conditions of the United Nations' exterior gifts (statues and sculptures) for relocation and protection.
Researched historical preservation movements to develop plans for the renovation of nine distinct buildings that were designated city landmarks.
Completed the renovation of an old estate into a gothic style home by orchestrating a unique landscape with lakes, ponds, bridges and waterfalls incorporating imported plants from China and Europe.
Architectural Designer
Introduced modern building techniques using my practical engineering skills that I had acquired through my training.
Prepared working drawings showing plans, elevations, sections, materials and finishes, as well as other aspects such as layouts, plumbing, drainage, car parking and landscaping using AutoCAD.
Calculated the quantity and quality of materials needed, material and labor costs and project completion dates.
Conducted feasibility studies, designed and produced architectural plans, and prepared construction documents for multi-million dollar developments in three States.
Outlined and recommended cost-effective design strategies for a hospital facility expansion to the county building committee.
Architectural Designer
Developing shop drawings and specifications after project approvals have been obtained.
Reviewing cost estimates and construction material recommendations submitted by outside consultants and vendors to ensure adherence to contract and notifying the principal architect of discrepancies.
Verifying the work of contractors, ensuring specified materials are being used, dimensions are as drawn and quality is according to contract documents.
Solved design problems by quickly developing and coordinating shop drawings utilizing AutoCAD.
Created cohesive construction documents from a tight schedule, using AutoCAD, Revit Architecture, Production Manger software; one of the few who understood how to fully utilize this software.
Wrap Up
You need to make sure your resume stands out amongst the other candidates. It is the first impression that employers have of your work experience and skills. Use the samples above to put together a resume that best suits your needs and helps you get the job you want.