Active Directory Administrators are responsible for maintaining a website's Active Directory. Their duties include upgrading software, managing, and troubleshooting domains, giving technical support, creating backup and disaster recovery systems, system maintenance, and overseeing user accounts. For this job, a bachelor's degree in computer science or information technology is required with 2-4 years of related IT or computer experience or 6-8 years of experience instead of a degree. Active Directory Administrators must demonstrate computer expertise, troubleshooting, strong communication skills, analyzing and solving problems, time management, customer service oriented, able to work well in a team, and upgrading software.
A good resume is well-written and concise. It should be neat and easy to read, listing previous experience in a logical order.
Our resume samples will provide you with multiple examples of what you can include when writing your resume.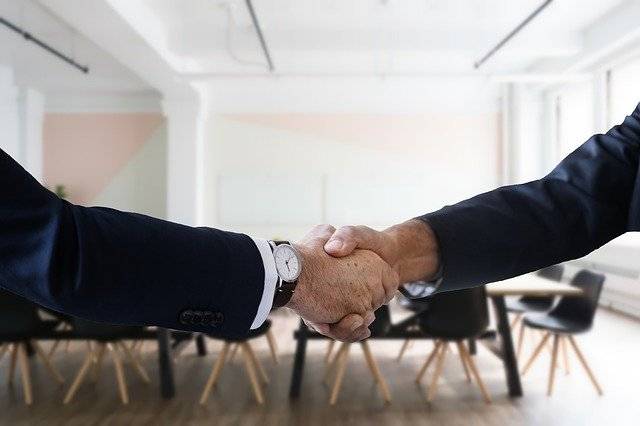 The Best Active Directory Resume Samples
These are some examples of accomplishments we have handpicked from real Active Directory resumes for your reference.
Active Directory Administrator
Performed cross platform audits of Active Directory (AD) objects and user permissions.
Managed User Accounts on WindowsNT and UNIX Platform (Creation, Deletion, Permissions, and VPN Access).
Developed organizational units in Active Directory (AD) and managed user security with group policies.
Compiled data to assist technical writers with IT new hire manuals and prepared data to report to testers for system enhancements.
Represented the network to techs, maintained and updated the CIT's database, ensuring all current changes were being reflected in the UI.
Active Directory Administrator
Ensured standardization, compliance and enforcement of Air Force policies and NOSC daily operating procedures.
Administered 33 Active Directory (AD) domains and related services supporting 145K users and 97K clients.
Maintained and managed Domain Name Service (DNS) for AETC Active Directory (AD) enterprise.
Maintained and updated AD Group Policy for all users. Created and maintained Group Policy Objects (GPOs), Groups, Objects, Settings, & ACLs.
Managed different types of LDAP servers & multiple domains. Created user passwords & metering policies within AD organization.
Active Directory Administrator
Ensured standardization, compliance and enforcement of Air Force policies and NOSC daily operating procedures.
Administered 33 Active Directory (AD) domains and related services supporting 145K users and 97K clients.
Maintained and managed Domain Name Service (DNS) for AETC Active Directory (AD) enterprise.
Maintained Active Directory security; implemented and enforced password complexity policy as well as account lockout policy.
Participated with Finance/Technical Team to analyze/improve OS environment to meet Citrix requirements for future technology upgrade projects.
Active Directory Administrator
Configured Group Policy Objects to created a secure Windows Infrastructure.
Provided third level help desk support for problems relating to Active Directory.
Transitioned users from multiple legacy domains into a consolidated AT&T configuration.
Administered Active Directory design, promotion of infrastructure, and managed user accounts for over twenty-eight domains.
Routinely implemented Active Directory policies and procedures to handle resource management, security, user groups, directory replication in order to increase the Branch's efficiency while lowering their costs.
Active Directory Administrator
Developed project plan, served as primary task resource, implemented and migrated domain from Windows 2008 to Windows 2008 R2.
Worked closely with Microsoft to identify risks and perform remediation involving domain health and future strategy (ADRaaS).
Provides windows server systems architecture, administration, installation, optimization, problem isolation and resolution.
Shut off network access after overdue fines totaling $500 in six months.
Managed customer relationships during a customer service crisis by using technology and communication skills to solve issues on time.
Active Directory Administrator
Assisted with the development and execution of wing level post attack response and recovery training program.
Trained over 600+ personnel in shelter management operations.
Revamped and inventoried 22 UTC equipment packages for contingency operations valued at $3.5M.
Managed CBRNE and Emergency Management response logistical equipment warehouse valued at $3.2M.
Initiated programs in order to improve customer satisfaction ratings with over 85% of customers rating the Branch as good or excellent.
Active Directory Administrator
Planned, directed consolidation of unsupported Windows 2000 and NT4 domains into corporate domain.
Tested environment for potential upgrade to Windows 2008 as an Active Directory platform.
Utilized Nagios monitoring tools to ensure that servers are on the network and have available disk space.
Instituted and helped implement Microsoft Windows 2000 Active Directory to eliminate redundant filing systems, permitting faster, more efficient access to files.
Implemented new Active Directory domain and site controllers; implemented network security; upgraded, configured, and maintained Windows 2003 server environment.
Created, administered, and managed AD Sites and Domain Controllers.
Active Directory Administrator
Performed management level auditing responsibilities, providing reporting capabilities for CIO level leadership.
Using SCCM 2007, actively planned nightly migration efforts (Windows XP to Windows 7), coordinating with users, management, managers, project management, and co-workers.
Designed and implement PowerShell 3.0 scripts to automate wide variety of server/infrastructure tasks, strengthening departmental audit capabilities.
Configure users, groups, group policy objects, service accounts, application layer services and other objects, often coordinating with software developers.
Negotiated computer hardware purchases on behalf of the university computing office during the holidays in 2008-2009.
Active Directory Administrator
Created/modified user account, security groups, and distribution list to protect company proprietary information.
Handled user account transfers from one field site to another moving client data to different servers, to ensure user accessibility.
Maintained Microsoft Exchange e-mail accounts and public folder access through Microsoft Exchange System Manager.
Served as lead contact for Desk Side Support Technicians, to provide assistance when trouble-shooting desk side issues, including issues which could be server related.
Researched and secured additional funding for disaster relief projects through the use of donor agency grants.
Active Directory Administrator
Utilized Single Sign On capabilities/process for remote access working with General Electric.
Facilitated system upgrades for computer hardware and software issues.
Provided VPN support for General Electric (G.E.); Water, Aviation and Transportation.
Diagnosed general internet-related problems/ firewall issues, third party software and solutions. Reinstalled TCIP/ network card drivers and Winsock to remedy computer issues.
Initiated a new user account, created and customized Windows Vista, Windows XP, and Windows 2000 user environments.
Active Directory Administrator
Analyze and resolve user email account in the Exchange Server in a timely and accurate fashion.
Managed and administer all email messaging, backup customer data on home directory and customers emails for new locations and restore backup to the accounts.
Assisted with training others on the team and new members to the team on practices procedures, and technical aspects of the job.
Assisted IT department with support and maintenance of Active Directory systems.
Implemented new security policies, procedures, and processes in order to help protect network resources.
Active Directory Administrator
Maintained/upgraded labs Machines, both locally and at remote campus locations.
Provided limited one-on-one desk side training for clients requiring assistance on standard software applications and/or IT equipment.
Monitored and ensured all clients were operating with appropriate software release levels.
Received and passed Microsoft Certified Systems Engineer (MCSE) certification.
Wrote a series of articles on e-mail system administration for the Northridge Police Department's internal newsletter.
Wrap Up
You need to make sure your resume stands out amongst the other candidates. It is the first impression that employers have of your work experience and skills. Use the samples above to put together a resume that best suits your needs and helps you get the job you want.