Automobile Mechanics fix vehicles and perform maintenance on them. They run, inspect, test, clean, and maintain several parts of a vehicle. These include the engine, filters, oil, tires, wheel, windows, and paint job. For this job, a high school diploma is needed, as well as employer training, a certificate, or graduation from a Vocational Education Program. To be successful, one must be practical, resourceful, a problem-solver, knowledgeable of motor technology, have excellent diagnostic skills, be a team player, and have strong communication skills.
A good resume is well-written and concise. It should be neat and easy to read, listing previous experience in a logical order.
Our resume samples will provide you with multiple examples of what you can include when writing your resume.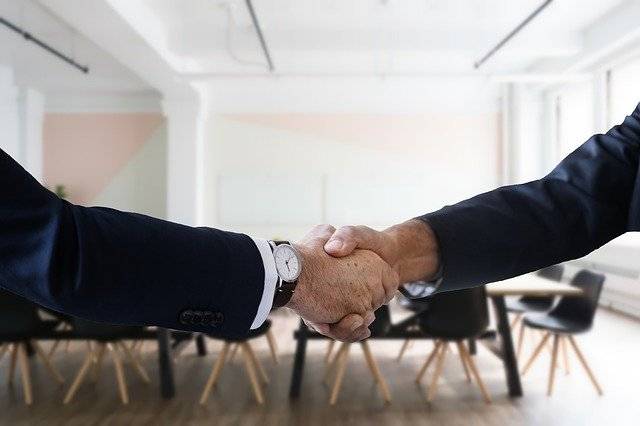 The Best Auto Mechanic Resume Samples
These are some examples of accomplishments we have handpicked from real Auto Mechanic resumes for your reference.
Auto Mechanic
Preform diagnosis of suspension, some electrical, and cooling systems on different makes and model vehicles Such as ford, Chrysler, Honda, and Mazda.
Complete removal and replacement of the following: alternators, starters, batteries, full exhaust systems, control arms, inner outer tie rods, shocks, sway bar linkage, radiators, wheel hubs, axles, and full brake job.
Preform oil changes, radiator flushes, replacement of spark plugs, coil packs/spark plug wires.
Auto Mechanic
Provided basic maintenance such as: tune ups, oil change, changed A/T fluid, power steering fluid, spark plugs, air filters and wipers.
Repaired and replaced brakes, tires, suspension, engines and transmission on domestic and foreign cars.
Performed diagnostics tests- battery and charging system, used OBD2 system to diagnose engine problems.
Auto Mechanic
Confer with customers to obtain descriptions of vehicle problems.
Examine vehicles to determine extent of damage or malfunctions in all phases of auto repair.
Road test vehicles, inspect and test mechanical units documenting results.
Prepare customer repair invoices and handled customer service inquiries.
Auto Mechanic
Highly skilled and dependable with hands-on experience and excellent training to perform service, diagnostics, and repairs on domestic and imported automobiles and trucks.
Contribute to repeat and referral business through strong problem-solving skills and commitment to top-quality workmanship and excellent customer service.
Expertise interpreting technical specifications; provide leadership to other mechanics to increase repair accuracy, minimize lost time, and ensure safety compliance.
Participate in continuous training and professional development activities to maintain current knowledge of rapidly advancing automotive technologies.
Auto Mechanic
Inspect vehicle engine and mechanical/electrical components to diagnose issues accurately, to repair, maintain and upgrade.
Conduct routine maintenance work (replacing fluids, lubricating parts etc.) aiming to vehicle functionality and longevity.
Perform high quality and efficient repair services for various automotive systems, including engines, steering, suspension, brakes and air conditioning.
Auto Mechanic
Specialized in repair of automatic and manual transmissions as well as repair, realignment, and replacement of brake systems.
Assisted lead mechanics with diagnosis and repair of all units and systems.
Maintained constant dedication to quality, maximized accuracy, and ensured jobs were completed correctly the first time.
Displayed solid commitment and loyalty to the company, often working overtime as needed.
Auto Mechanic
Determine the most plausible ways of handling vehicle problems and provide supervisors with recommendations.
Fit and operate special test equipment to diagnose, service, or repair components.
Repair or replace worn out or faulty parts in a timely manner according to Original Equipment Manufacturing standards.
Repair, replace reassemble or reinstall parts and components, and test them to ensure that they are in proper working order.
Auto Mechanic
Perform thorough diagnoses, estimates and installations of automotive products and services on all major makes and models of automobiles.
Repair to specifications: brake and hydraulic systems, exhaust systems, air conditioning, steering and suspension systems, maintenance services, tires, and wheel alignment.
Adequately explain mechanical diagnoses, causes, and needed repairs to non-mechanical individuals, including customers, advisors, salesmen and other mechanics.
Auto Mechanic
Keeps equipment available for use by inspecting and testing vehicles.
Completing preventive maintenance such as, engine tune-ups, oil changes, tire rotation and changes, wheel balancing, replacing.
Complete work specified in the manufacturer's service schedules.
Complete simple servicing tasks, such as changing filters or checking lubricant levels.
Auto Mechanic
Repair or replace worn parts, such as brake pads and wheel bearings.
Perform basic care and maintenance, including changing oil, giving tuneups, checking fluid levels, and rotating tires.
Diagnose vehicles based on observational and mechanical testing as well as information provided by the customer.
Auto Mechanic
Carrying out inspections of completed repairs to ensure that the vehicle is safe to be driven.
Experience of working on Gasoline Engines, Diesel Engines, brakes, suspension, steering, electronic system, heating air conditioning systems.
Experience operating all types of vehicles and transportation equipment.
Auto Mechanic
Responsible for providing quality service by performing a variety of automotive services.
Use electronic test equipment to locate and correct malfunctions in fuel, ignition, and emissions control systems.
Repair and replace defective ball joint suspensions, brakes shoes, and wheel bearings.
Performs diagnostic services through proficient use of electronic test equipment.
Wrap Up
You need to make sure your resume stands out amongst the other candidates. It is the first impression that employers have of your work experience and skills. Use the samples above to put together a resume that best suits your needs and helps you get the job you want.